Rose Quartz x Swarovski Crystal Talisman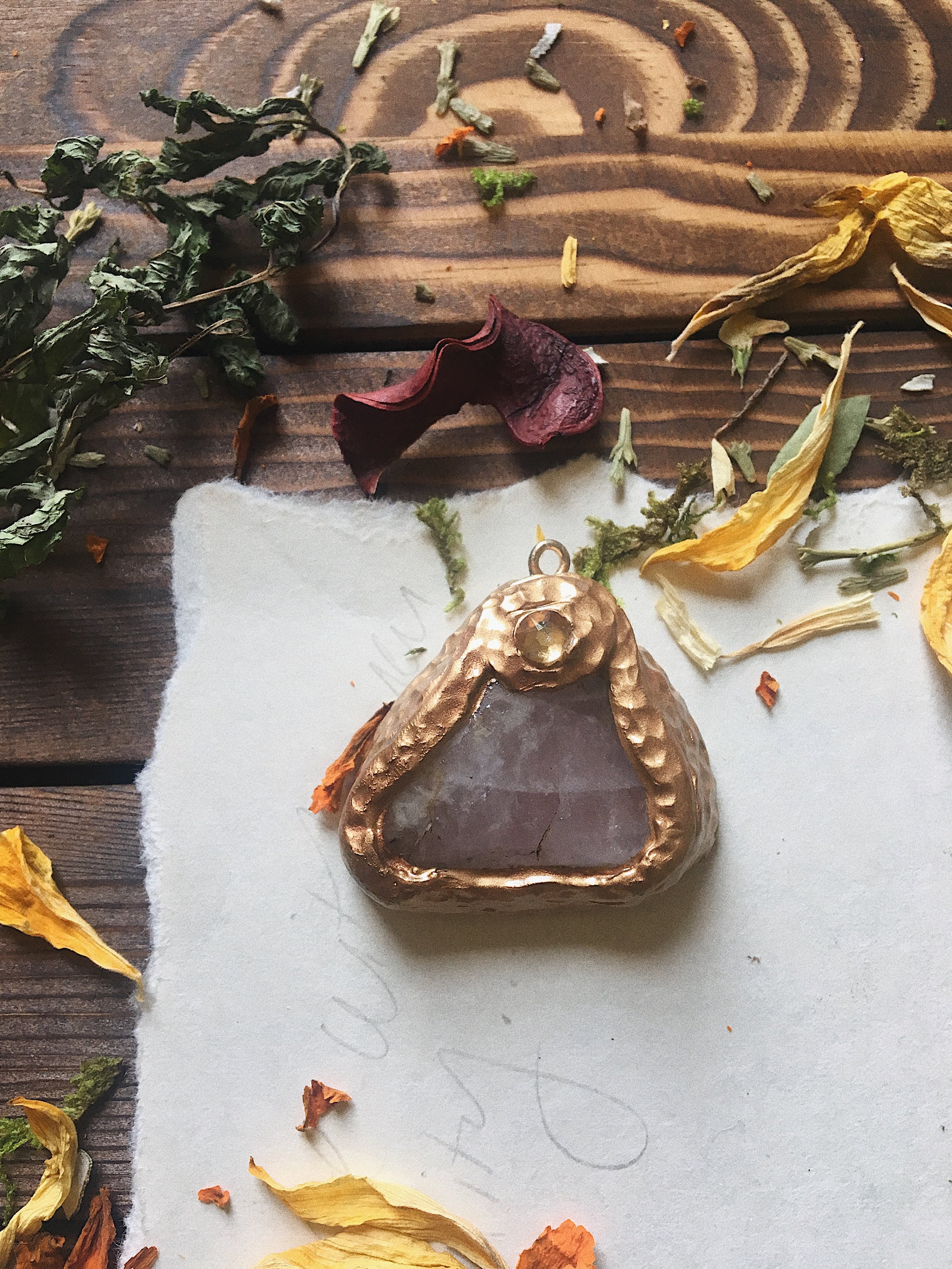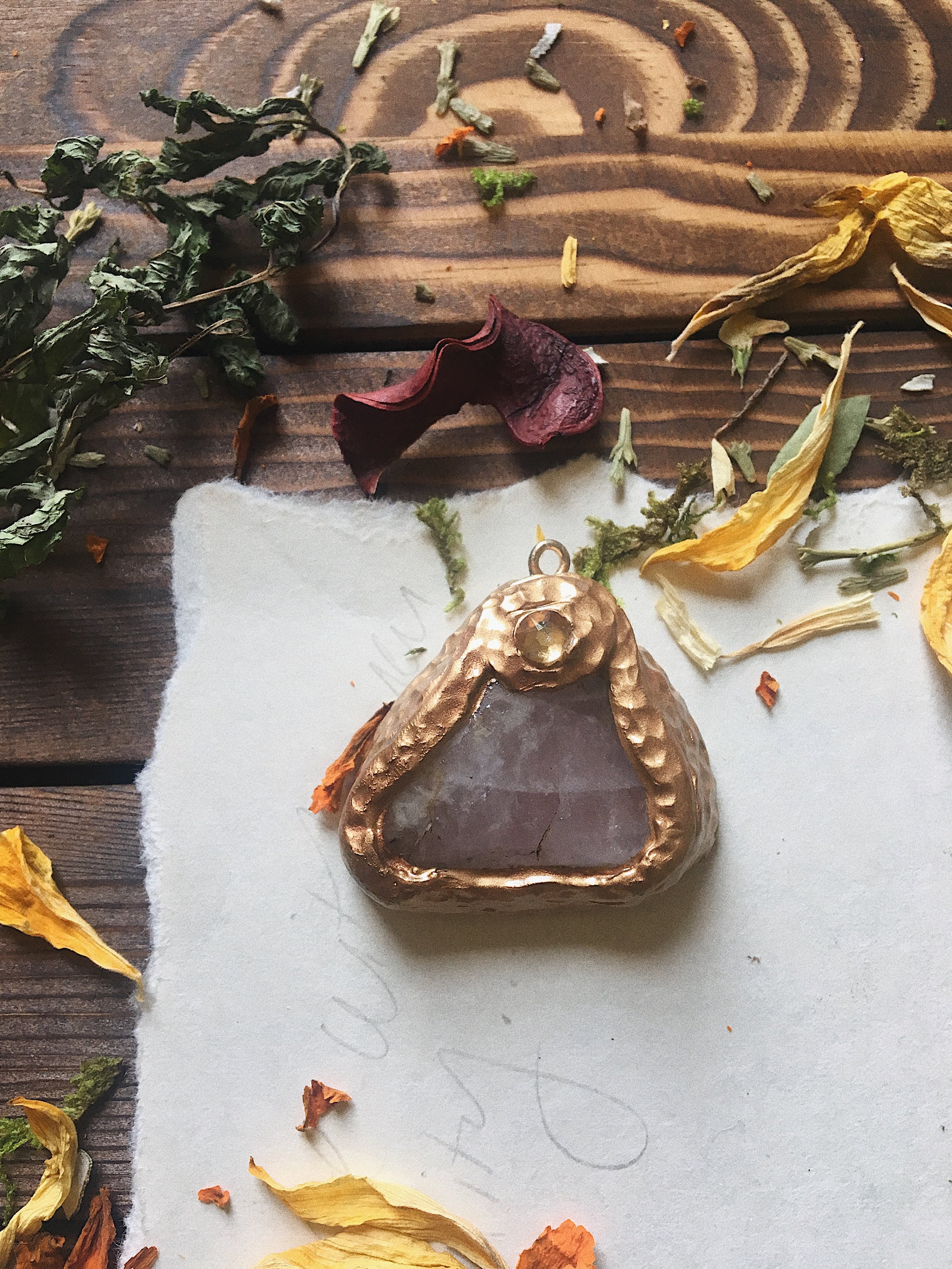 Rose Quartz x Swarovski Crystal Talisman
Handcrafted Talisman
Ready to ship within 3 - 5 business days
Made with polymer clay, painted with liquid gold leaf, and varnished for xtra protection
comes with black hemp cord
~~~
Rose Quartz
Rose Quartz is the stone of unconditional love. It's energy is very feminine, and softly powerful.
One of the most important stones for Heart Chakra work, Rose Quartz opens the heart to all types of love - love of self, love of family, love of friends, romantic love.
Because it is a type of quartz, Rose Quartz does have a high energy, but its vibration is also calming and soothing. The comforting and soothing energy of Rose Quartz can also help heal a fractured heart, as it allows release of pent-up emotions and grief.
Rose Quartz also helps one to release unexpressed feelings about others. These stones also aid in forgiveness and compassion towards others, and towards self.
Rose Quartz is a very stress relieving stone. Sit it on your heart, and ask it to aid in releasing anxiety, stress, and tension from your body. Breathe deeply and slowly, and allow Rose Quartz's medicine to fill your entire body with healing love.
~~~~
Health Disclaimer: These statements and products have not been evaluated by the FDA. They are not intended to diagnose, treat, cure, or prevent any disease or condition. The information provided is not intended to be a substitute for medical treatment. Please consult your medical care provider before using crystal healing, particularly if you have a known medical condition or if you are pregnant or nursing. Always refer to your medical care provider for questions about your health.