Pet Portraits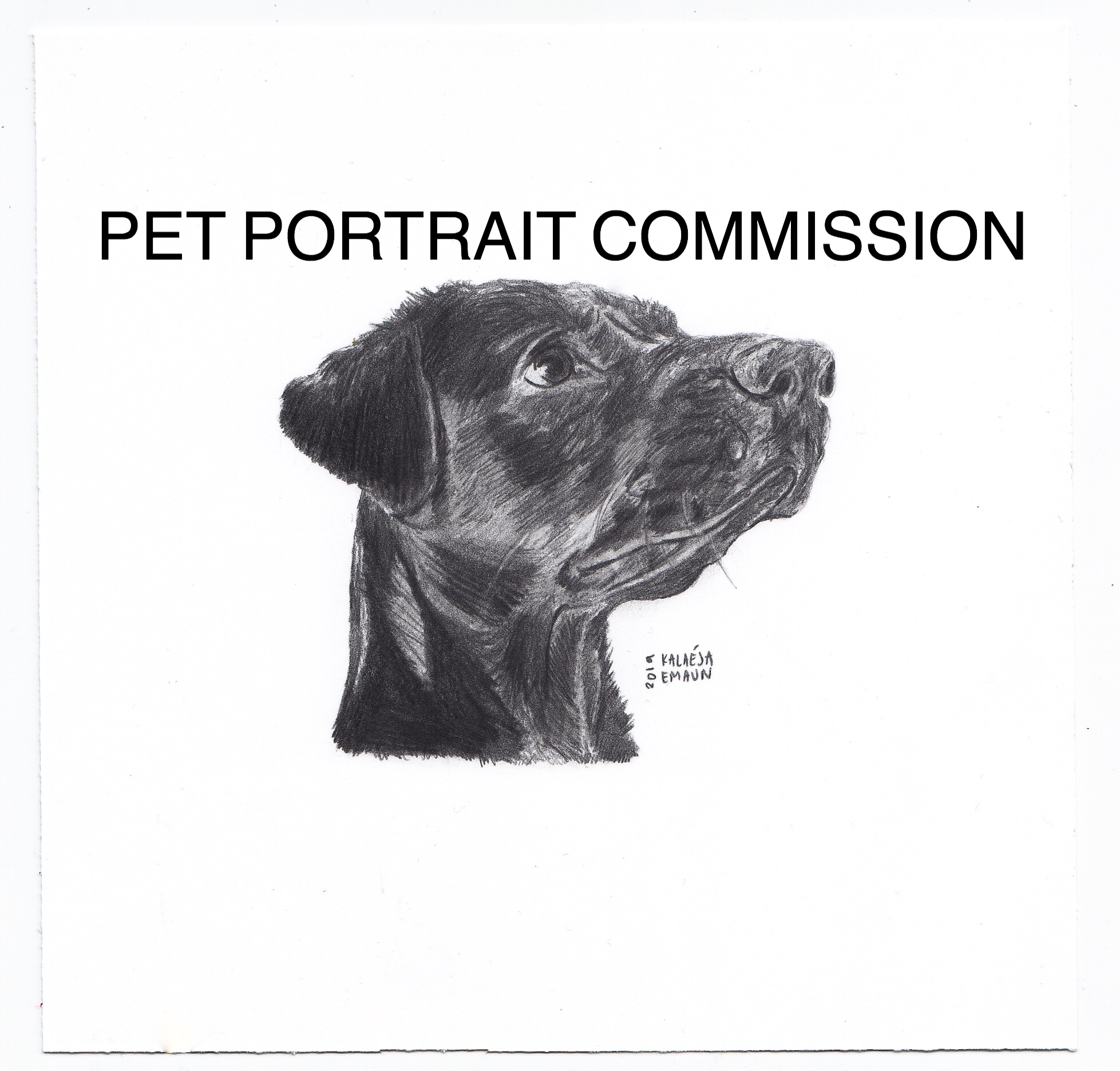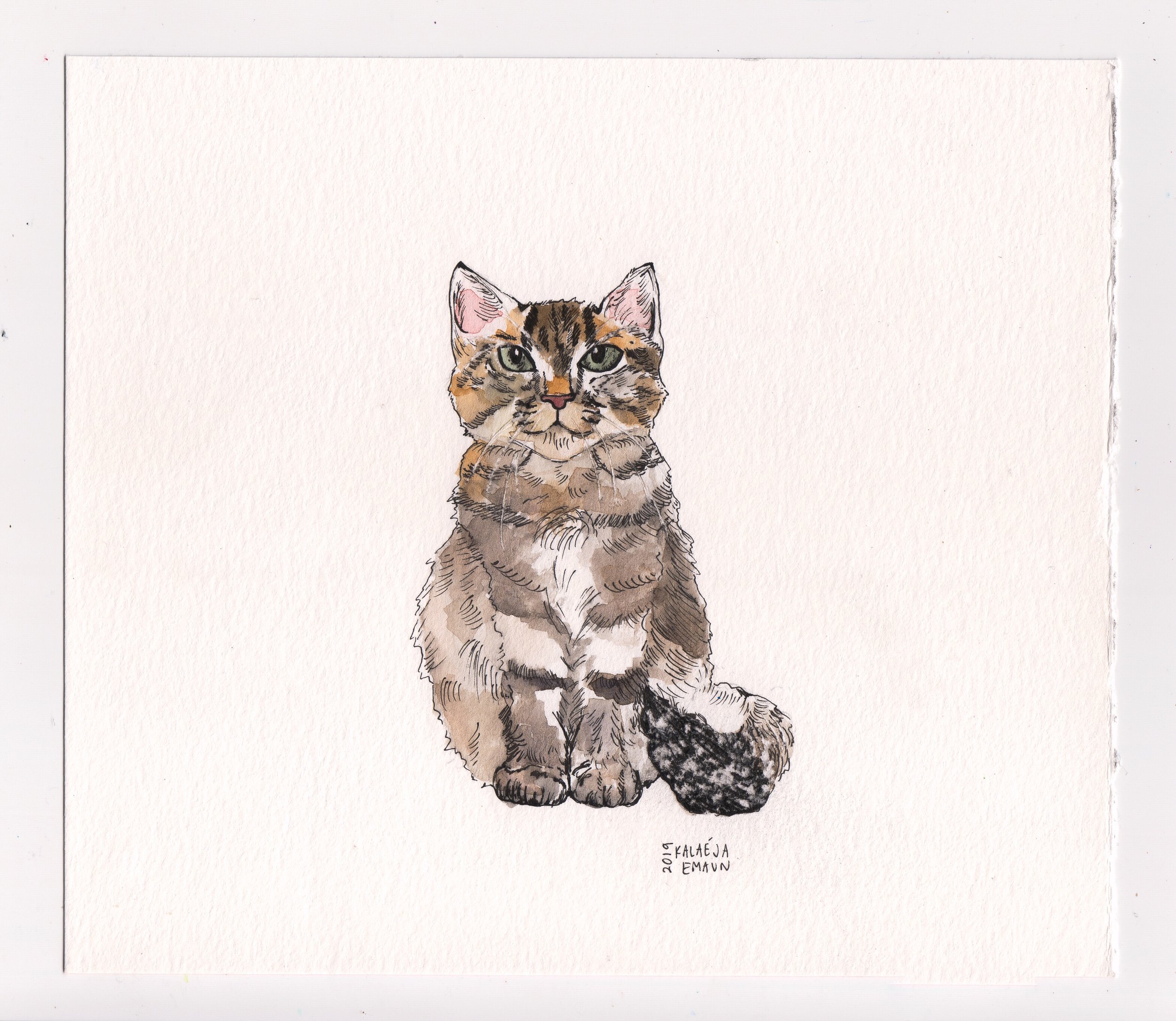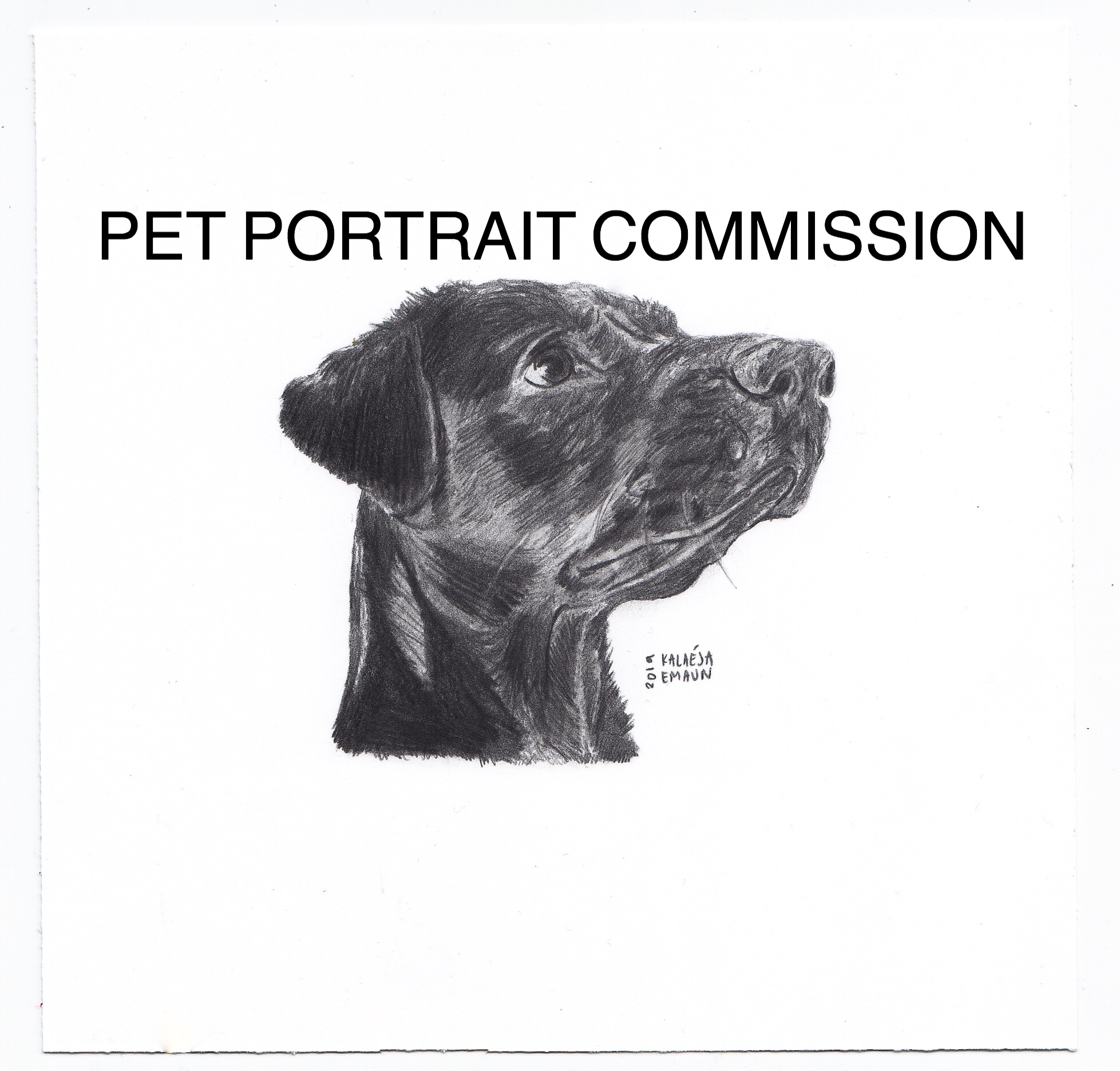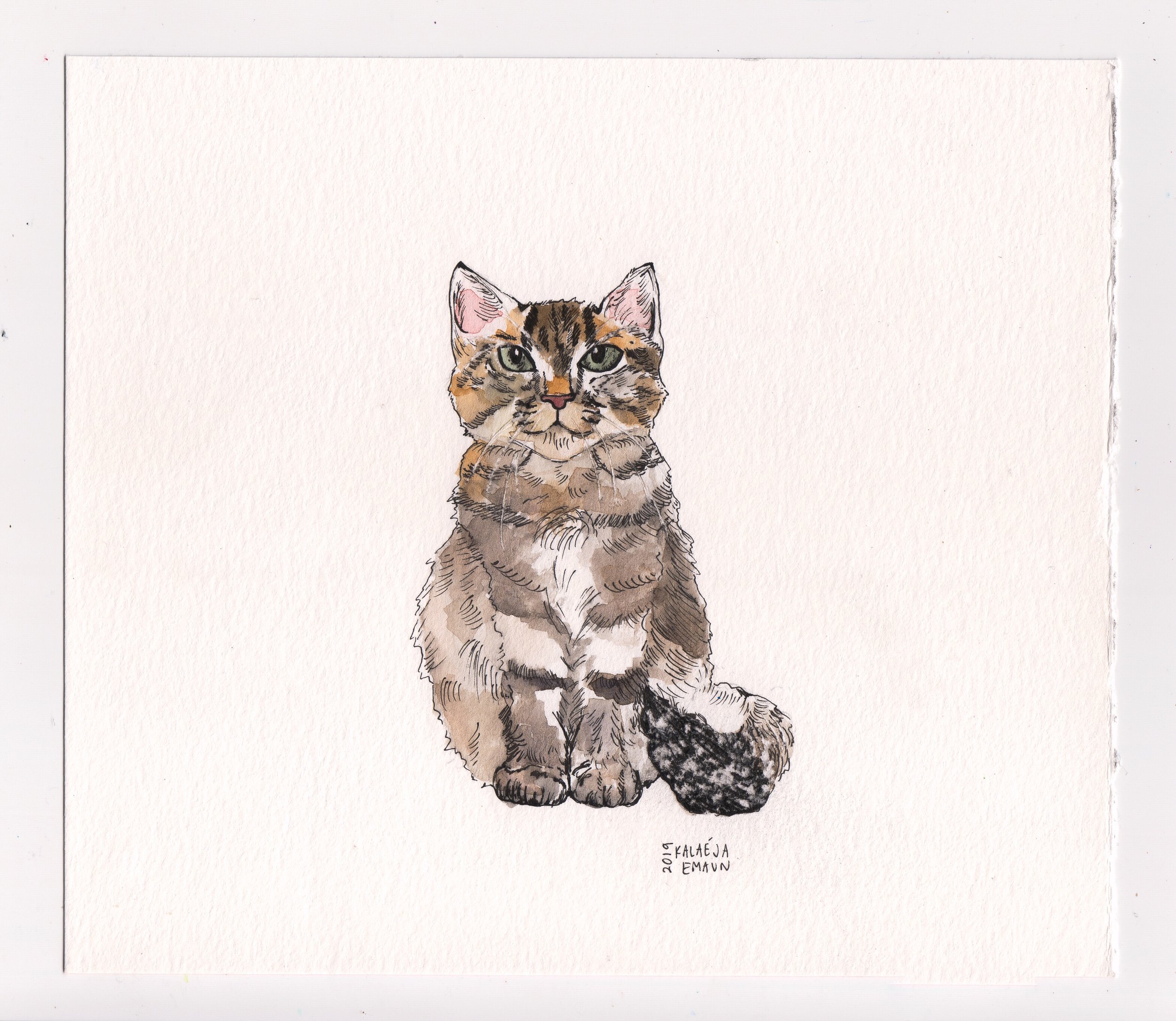 Pet Portraits
I absolutely love offering pet portraits! Please read all of the details below before ordering.
SIZES & PRICING:
$75 - 4x5" drawing on 7x8" paper
$50 - 3x3" drawing on 6x6" paper

If you would like a commission of a larger size, please use the form on the "Commissions" page of this website to receive a quote.
DETAILS:
All drawings are fixed to prevent smudging, signed and carefully packaged with rigid backing.
Because of the affordable price of these commissions, I will not be reviewing sketches with clients during the drawing process.
A photo of approval will be sent before shipment.
Option to choose between Graphite drawing or a Watercolor + Pen Ink painting illustration.
SHIPPING:
Commissions ship within two weeks

Commissions are completed in the order they are recieved

International orders arrive 3 - 5 weeks after the ship date, depending on your country's customs process

You will receive an order confirmation email and tracking number



**IMPORTANT: Pet portrait reference photos must be ready when you place your order. If photos are not emailed to me within 48 hours of order placement, you will be charged an additional $20 late photo fee. It is your responsibility to provide photos in a timely fashion so that you can secure a spot on my schedule.


PHOTOS:

Please send photos to: hello@theroaringsiren.com

Subject line: "Pet Portrait reference photos"

Please send photos as an attachment!


NOTE: Please provide in focus, clear photos with good lighting. Make sure your pet is looking directly at the camera.
INTERNATIONAL ORDERS
Please note that international orders may be subject to duty/customs taxes and/or fees. These laws vary per country and are the buyer's responsibility. Your package ships with the required customs form label required by USPS mail. This has the contents and purchase price of your items on the label.
REFUNDS & RETURNS
Pet Portraits are non-refundable. Once you have purchased a Pet Portrait it may not be canceled. Orders that have shipped cannot be returned.