OOAK Aquamarine ring - size 5.5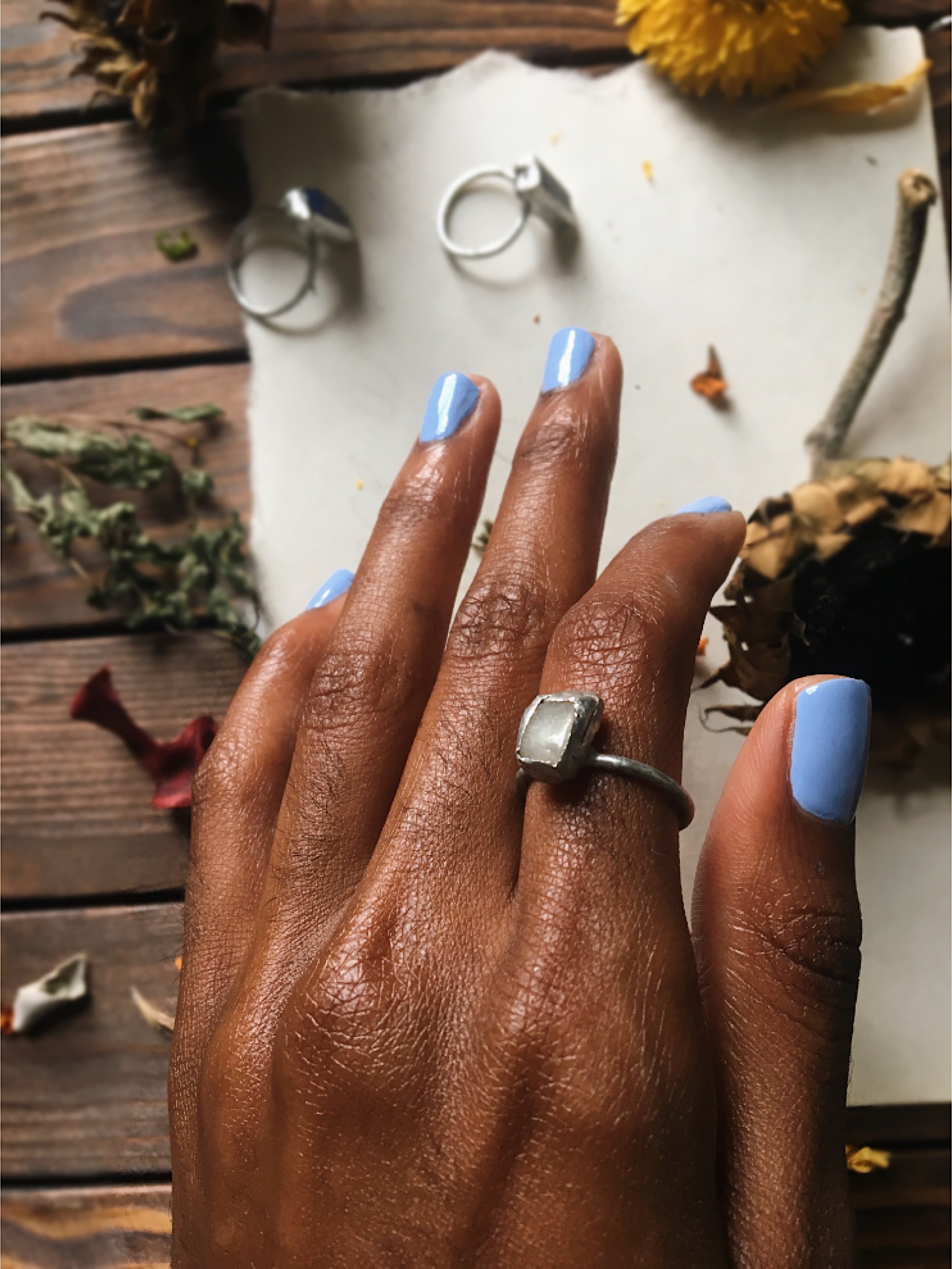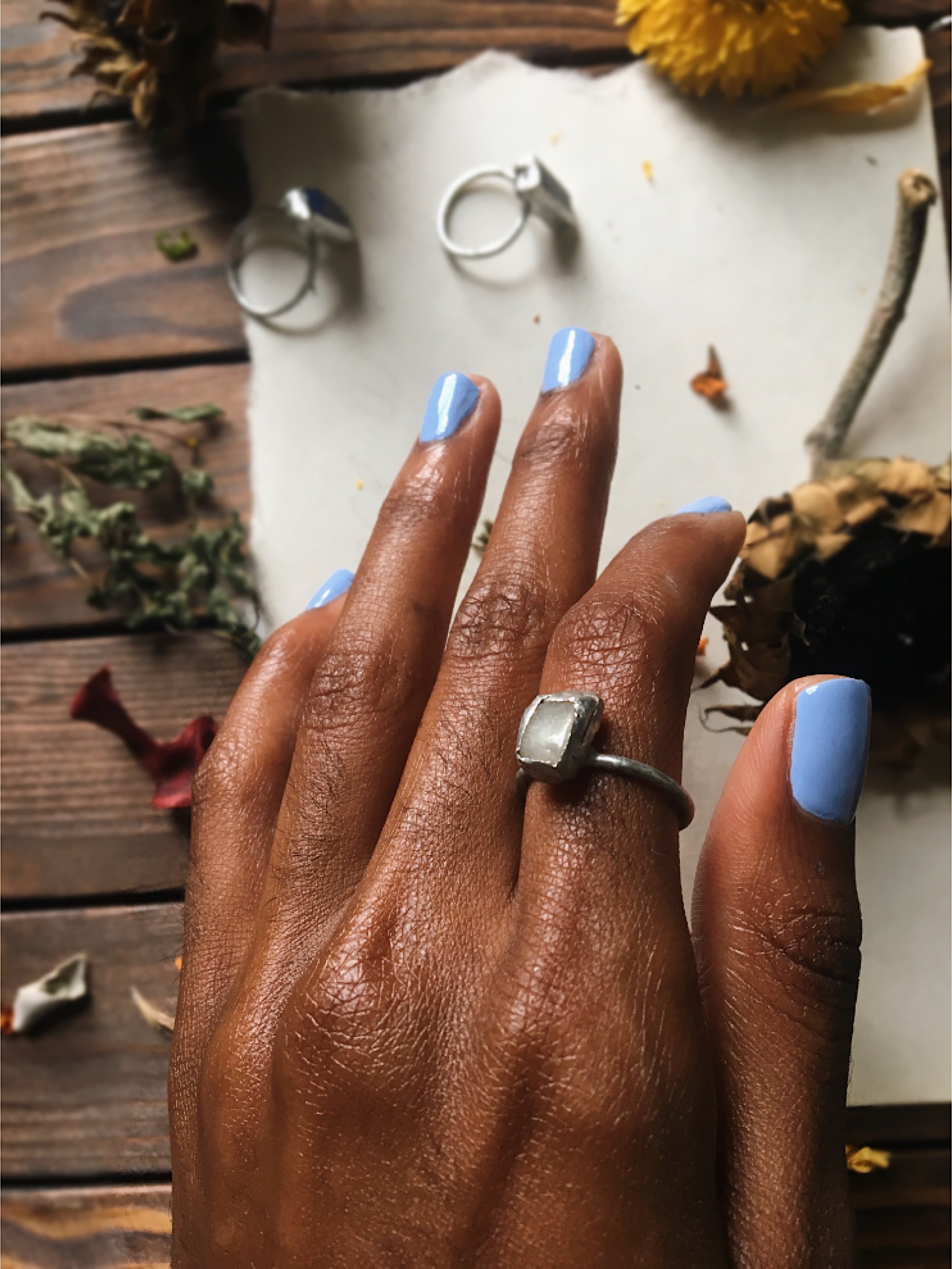 OOAK Aquamarine ring - size 5.5
One of a kind
Ships within 3-5 business days
Handcrafted with molten metal alloy of tin, silver, and copper.
Please note that rings cannot be re-sized. There are many tutorials online that help find your ring size if you are unsure.
~~
Aquamarine
Aquamarine resonates to oceanic energy, helping one connect to the water spirits.
Aquamarine is a very soothing stone, and known as a stone of courage and protection. Used to aid the for the throat chakra, it aids expression of the self vocally.
Aquamarine aids in opening one up to their intuitive self, and encourages clarity of thought. It helps bring one into the flow of life, and working with the Heart Chakra it can help to realize the inner truth of one's being.
Aquamarine also assists in bringing peace and a calm state to the overactive mind (great for meditation).
~~