E Y E a M earrings // Winter 2018 collection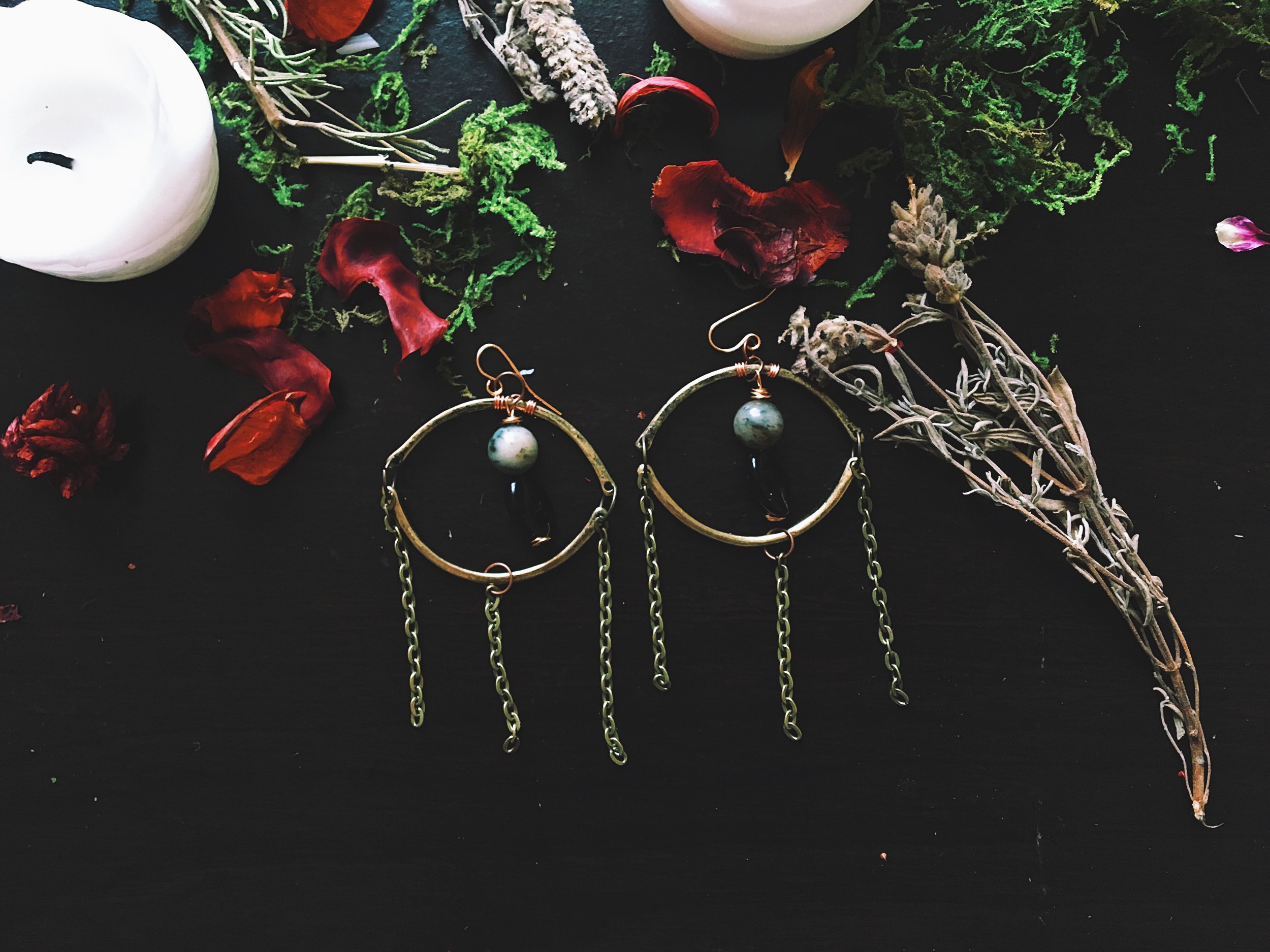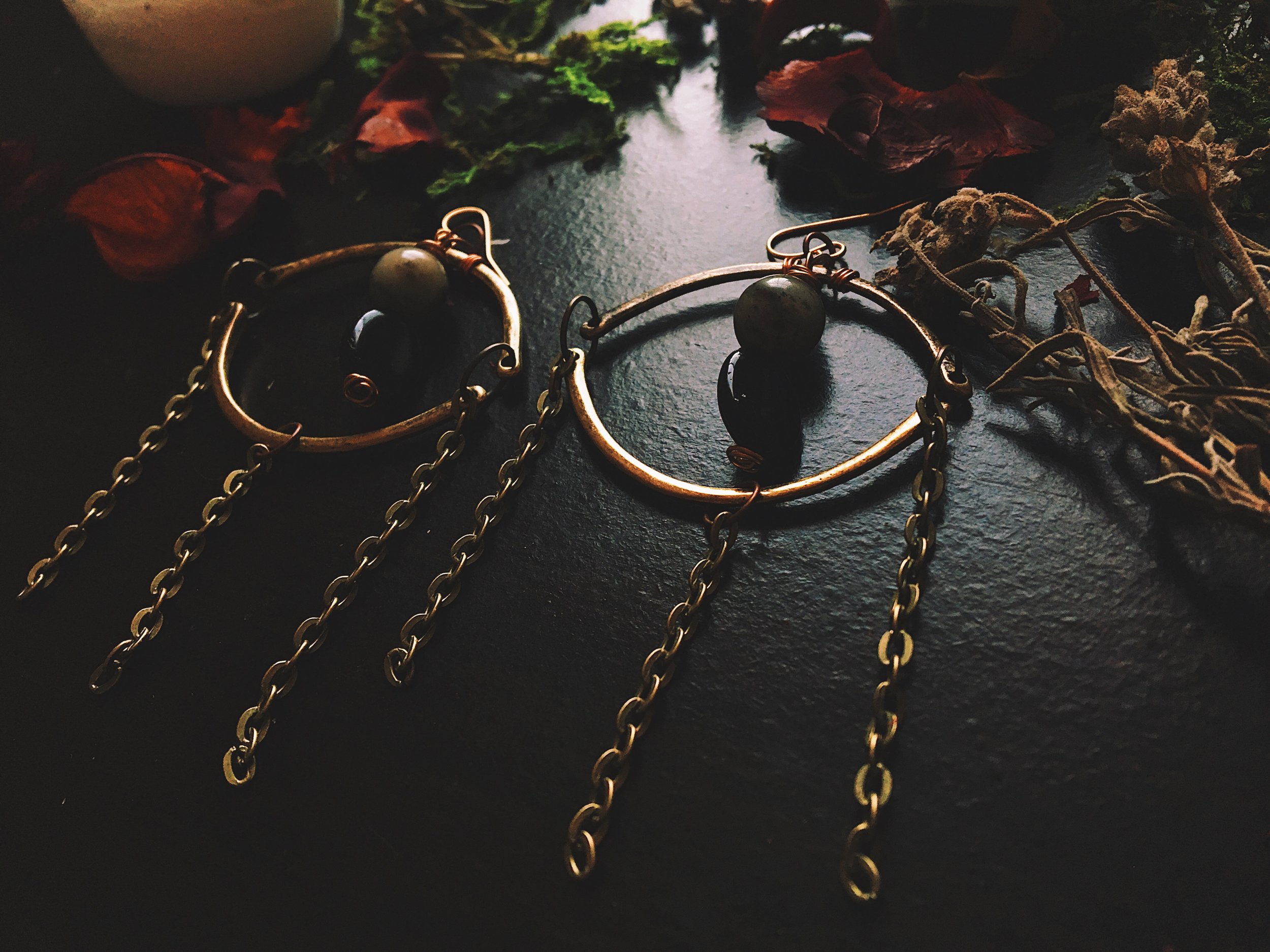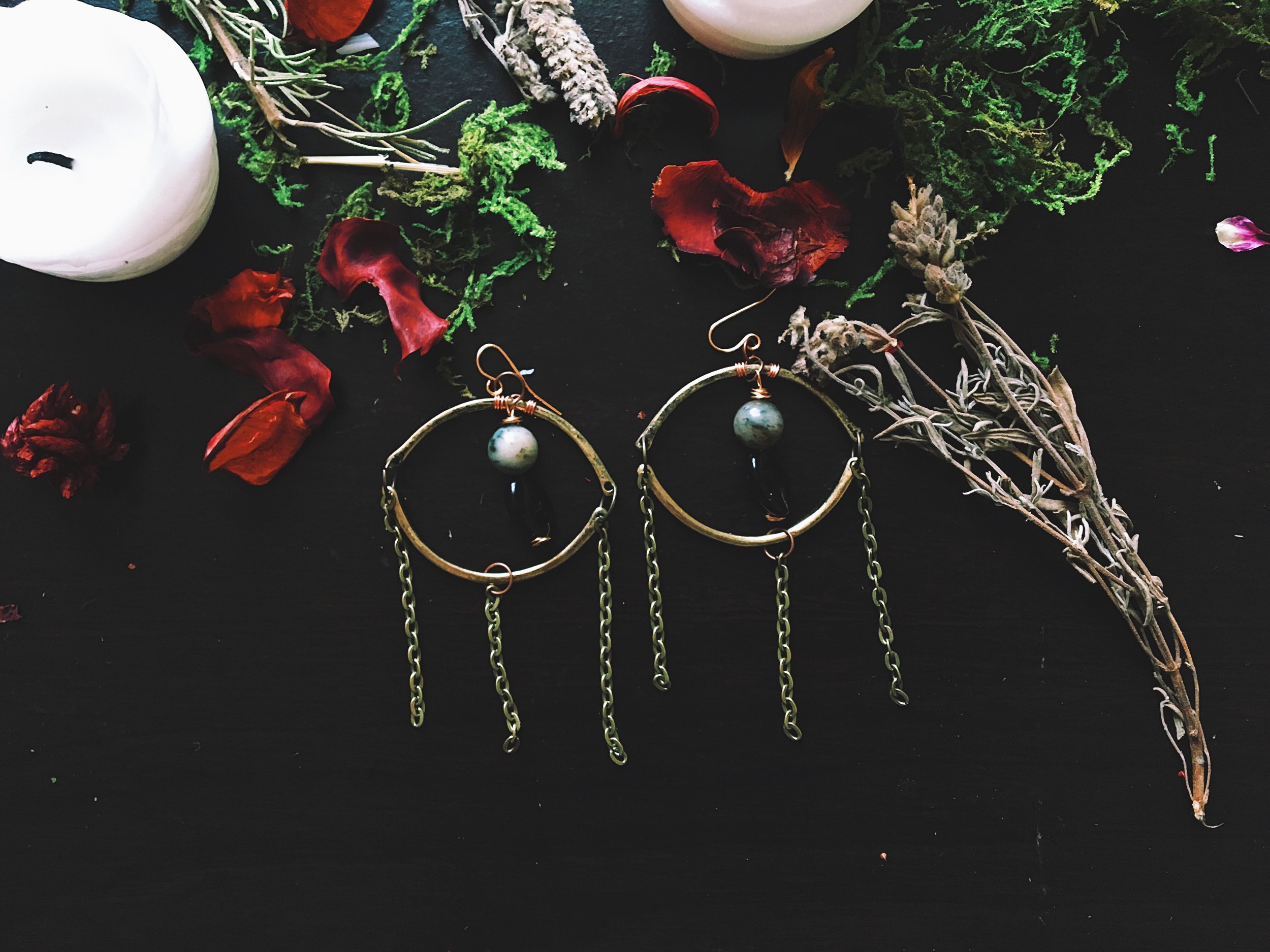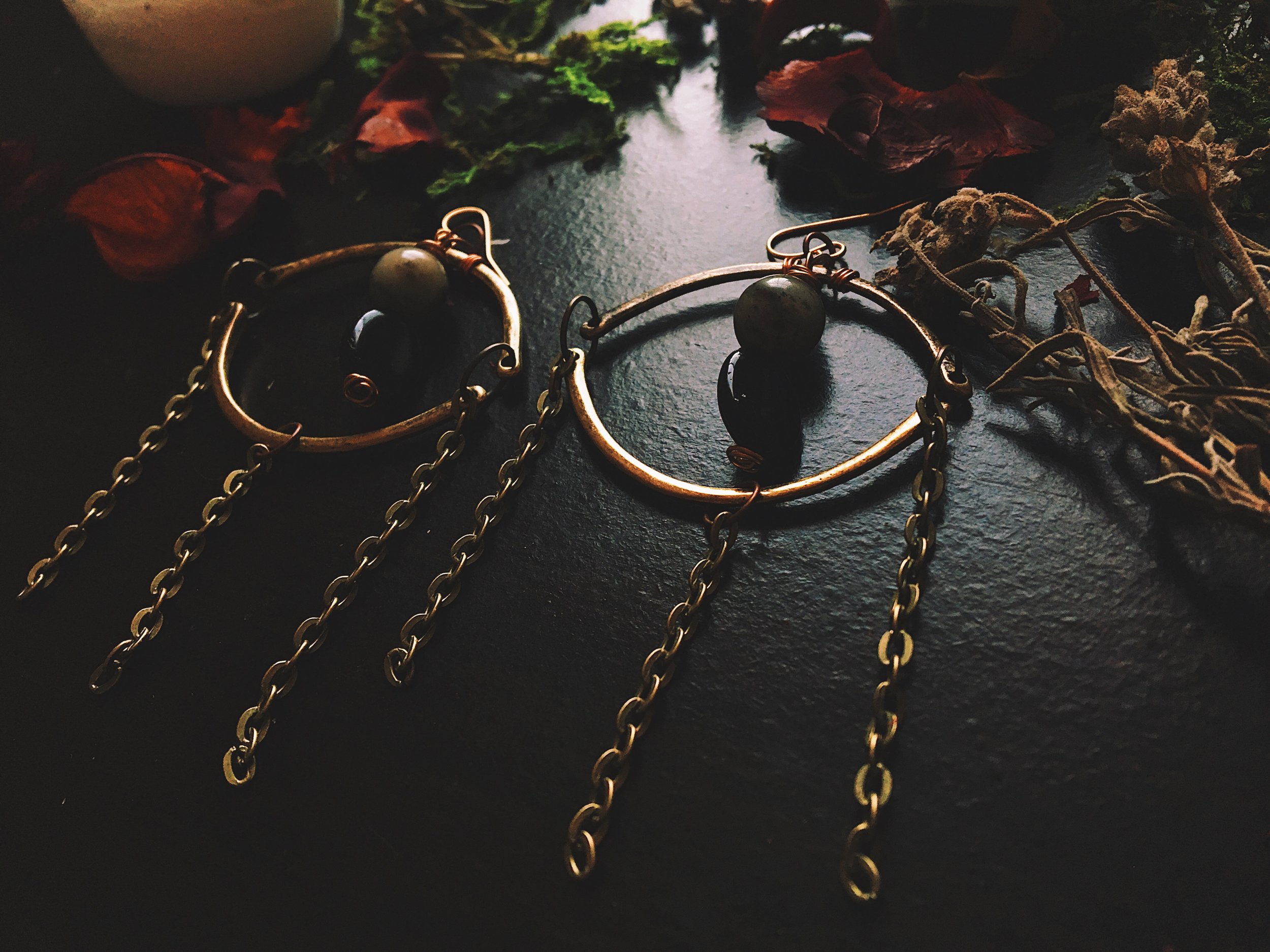 sold out
E Y E a M earrings // Winter 2018 collection
Handcrafted Jade x Oxidized Copper earrings
Made to order
The Heart's Abyss and Other Stories Winter 2018 collection
Black Onyx: The Stone of Inner Strength
Black Onyx is a silent but powerful protectant. It resonates with Root Chakra healing, as this is a stone of Earth. Black Onyx has a slow Yin energy and takes a while to formulate. Carry Black Onyx during nightly unknown situations (walking home at night, being home alone at night).
Black Onyx aids against harmful/negative energies from all around, and is perfect for those who live in urban cities.
Black Onyx has the ability to help you maximize your personal magnetism. Think about hunting animals/insects that use magnetism to attract their prey—such as Spider. Program Black Onyx to draw what you need towards you, the same way Spider lets her prey come to her.
Onyx also aids us with the ability to tune into all that is taking place around us. Onyx is a stone of inner strength—giving us the courage to harness our strong willpower. Black Onyx guides us on a journey of self-mastery, and pursuing things that we wholeheartedly want to do.
Black Onyx helps me face my fears in both the physical and the astral. I sleep with Black Onyx under my pillow, keep it by my technology as I work, and carry it with me when I leave my house. This stone calms me during stressful periods, and overwhelming times as I tend to get overwhelmed easily.
Jade: The Good Luck Charm
Jade is a royal, highly-favored, healing stone. Jade aids in opening / balancing the Heart Chakra.
Jade helps to tune in, re-center heart/mind, and destress. Jade wants the Heart to live out its divine truths. Jade wants you to dance with your core essence—pure love.
Jade is a stone of abundant and prosperous attraction. Jade assists creativity, as well as is useful in dream-solving. Jade brings more insightful dreams.
Jade is believed to bless anything that it comes into contact with. These stones are beautiful emotional healers, and Green Jade is calming and healing to the nervous system. Jade also strengthens the life force (Chi) for cell regeneration.
Jade is a peaceful stone, it is very calming. Jade is helpful for courage, confidence, and self-assuredness. These stones also aid in banishing negative thought patterns.
I recommend working with Jade during your daily meditations. I use a Jade face roller every morning after I wash my face and it feels heavenly.
~~~~~
Health Disclaimer: These statements and products have not been evaluated by the FDA. They are not intended to diagnose, treat, cure, or prevent any disease or condition. The information provided is not intended to be a substitute for medical treatment. Please consult your medical care provider before using herbal medicine, or crystal healing, particularly if you have a known medical condition or if you are pregnant or nursing. Always refer to your medical care provider for questions about your health.

Jewelry Disclaimer: Because of the handmade nature of the work, very slight overall variations in texture, size, and details may occur. I do my absolute best to assure you that you will receive a very carefully and artfully crafted piece of jewelry.