Green Aventurine Necklace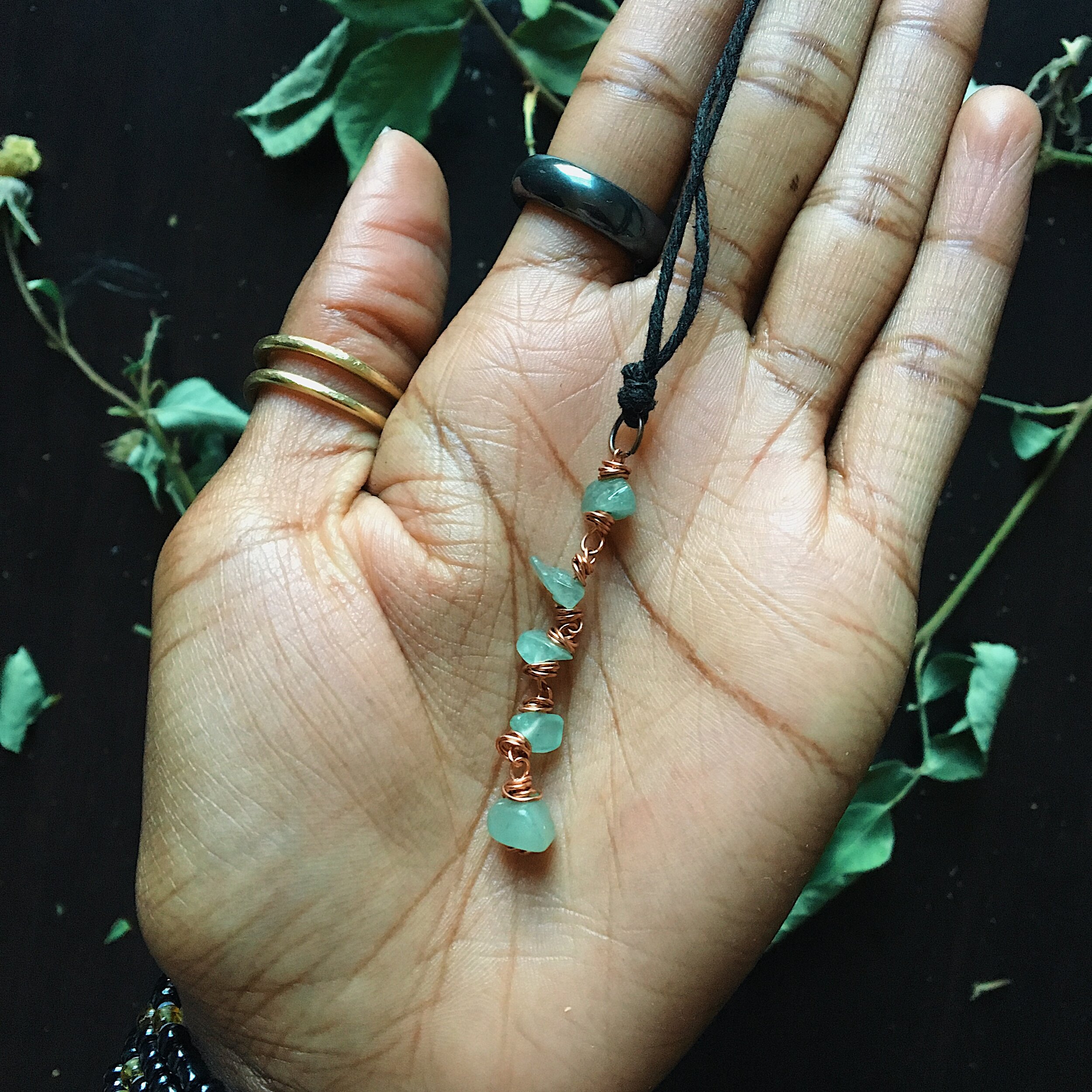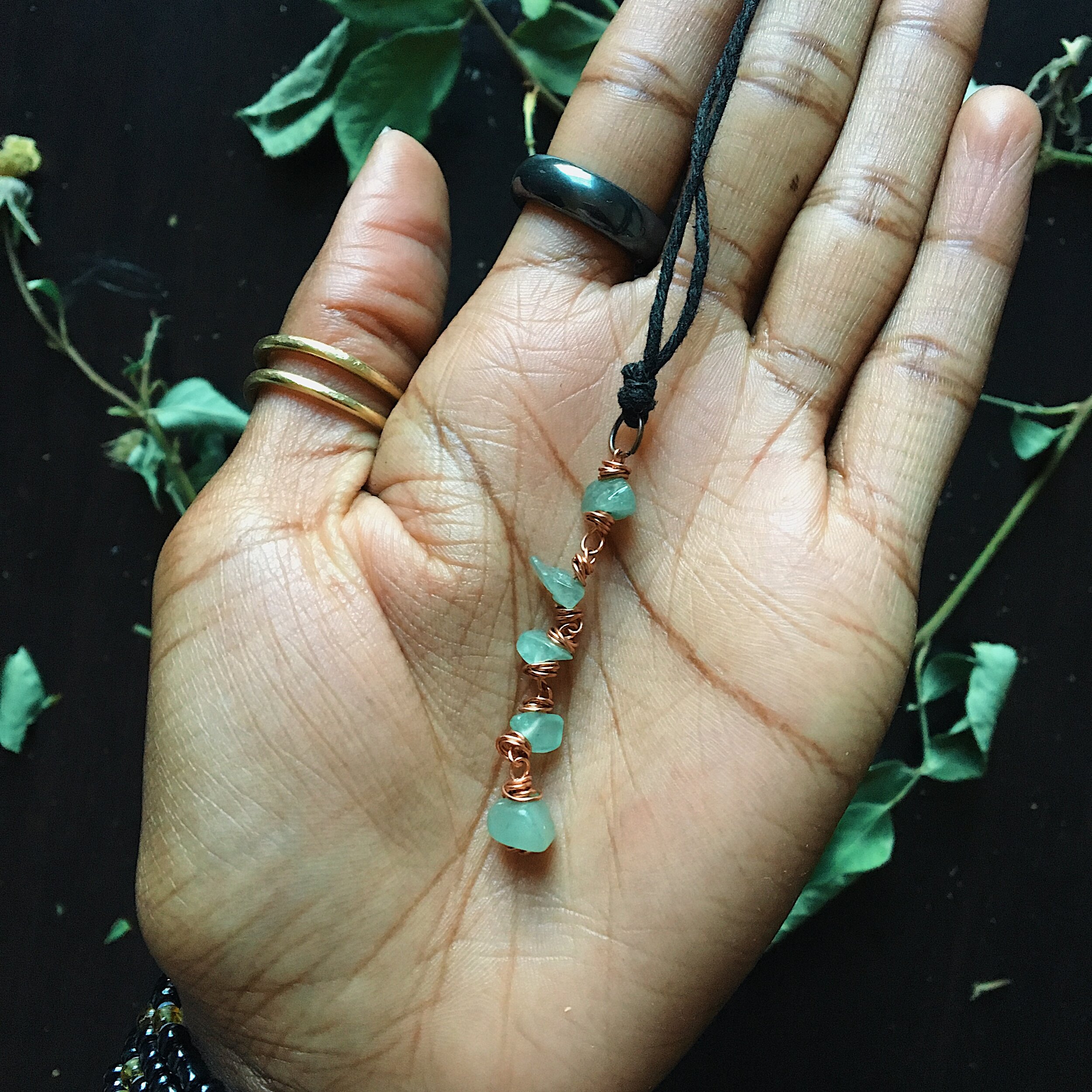 sold out
Green Aventurine Necklace
Green Aventurine Necklace
One of a kind necklace

Wire wrapped with raw copper wire

Hangs from black hemp cord
~~~
Green Aventurine
Green Aventurine's energy is very masculine and powerfully soothing.
Green Aventurine comforts, harmonizes, protects the heart, and can help attract and strengthen love. It is one of the premier stones to attract luck, abundance and success as well.
Green Aventurine is recommended for working through unresolved emotional issues, due to its soothing energy. Green Aventurine also creates very peaceful environments.
Green Aventurine is a great piece to use when working with the Heart Chakra and/or the Water Elements. Green Aventurine is known as the good luck stone and is often used in rituals with green candles, or kept in cash boxes or drawers to attract money, as these stones are named "Stone Of Personal Growth.
Green Aventurine also resonates with the Solar Plexus Chakra, as it is a key stone for calming anger, and various emotions of a lower state that get stuck in the lower body. Meditation with Green Aventurine on the Heart, focusing on the areas where you feel stress, anxiety, anger, sadness, etc. can be beneficial as you will be able to feel the emotions slowly moving upward, through the Heart, up your throat, and out of your mouth.
SHIPPING:
Please allow up to 1-2 weeks for your order to be packaged and shipped with love and care.

Package will be shipped USPS First Class with tracking.
Note From Kalaéja:
Thank you so much for supporting me and my art! Because of you, I am able to continue along this creative journey of mine. I am ever so grateful xx