P H O E N I X hoops // Winter 2018 collection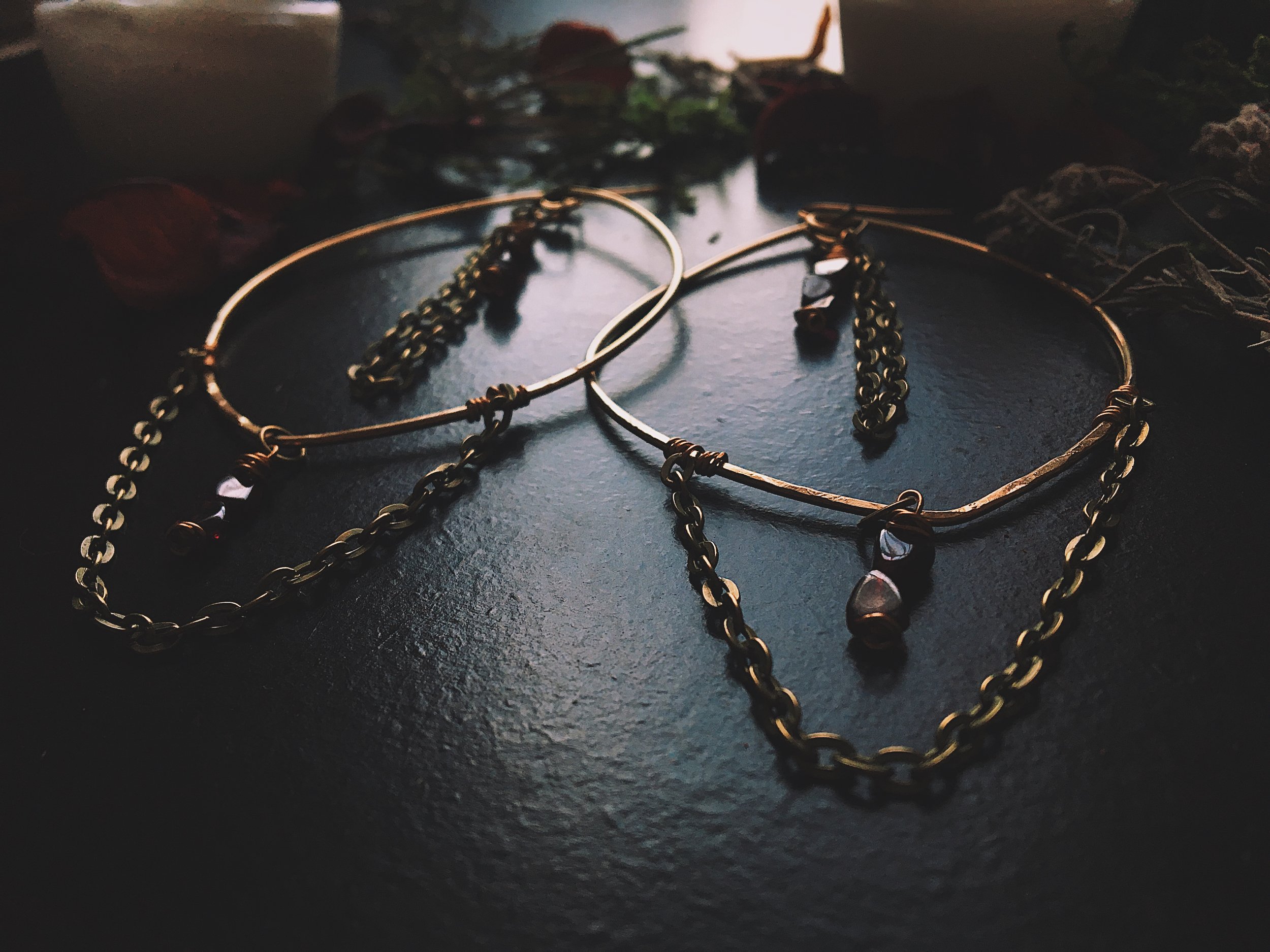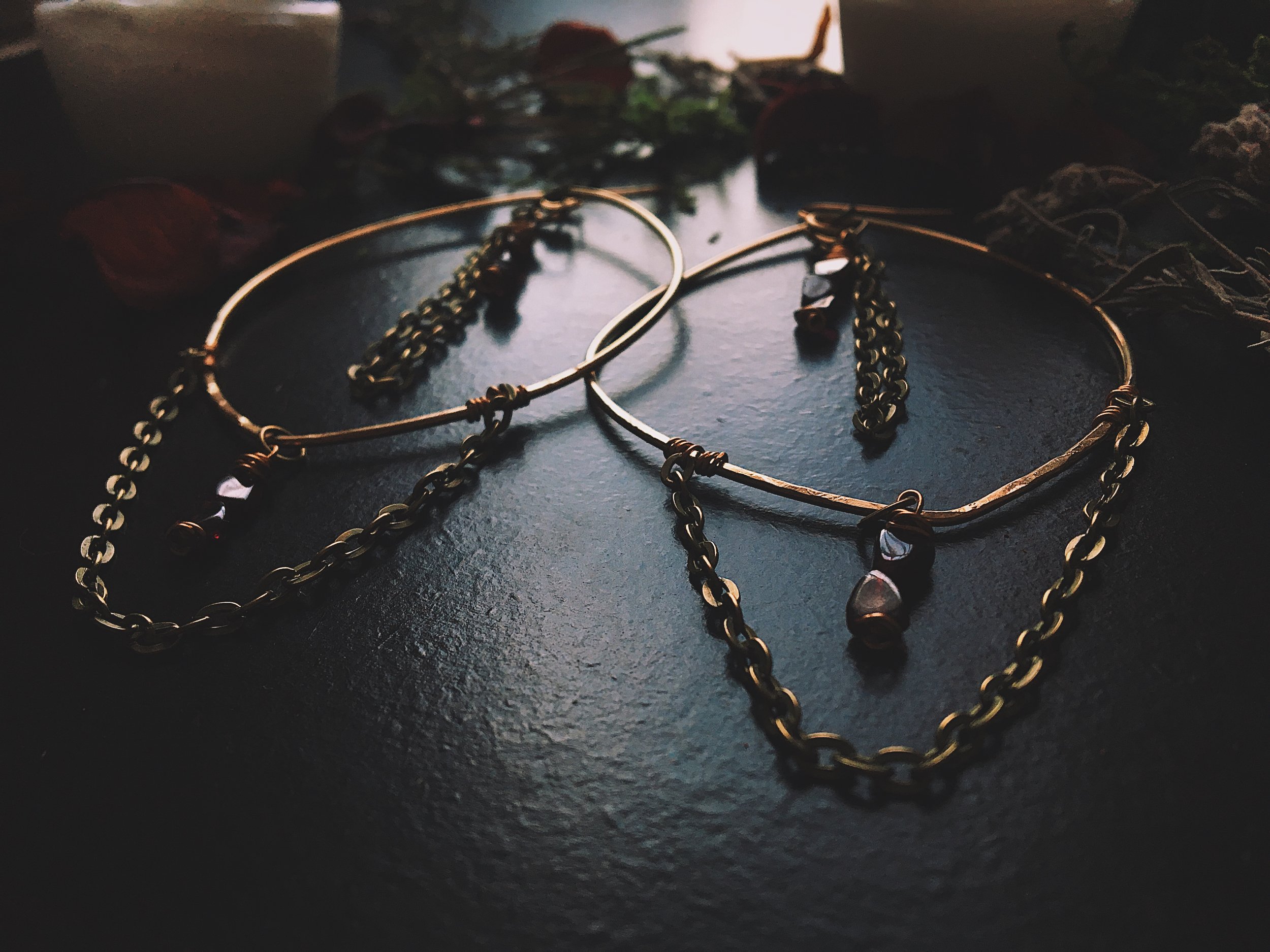 P H O E N I X hoops // Winter 2018 collection
Handcrafted Garnet x Brass earrings
Made To Order
The Heart's Abyss and Other Stories Winter 2018 collection
Red Garnet: The Warrior's Stone
Red Garnet aids in keeping the Root chakra steady and protected with its delicious red crystal energy, as well as healing an underactive Root chakra. This is a stone that helps you fire up the body / immune system.
Garnet is a stone of integrity—doing what you believe is right. Garnet wants you to practice and utilize self-respect. Garnet wants you to live your life for yourself, as it helps you stand up for yourself.
Garnet is a heavily masculine energetic stone, and is ruled by Mars. Garnet is all about the Heart's happiness—as it too, is a Heart healer. Business owners, creatives, and entrepreneurs can benefit greatly from Garnet's medicine.
Garnet is a passionate stone, and is a balancer of the libido. These stones bring creative powers to fruition. Garnet fortifies self-confidence, and business success.
Garnet is said to detoxify the blood, heart, and lungs.
~~~~~
Health Disclaimer: These statements and products have not been evaluated by the FDA. They are not intended to diagnose, treat, cure, or prevent any disease or condition. The information provided is not intended to be a substitute for medical treatment. Please consult your medical care provider before using herbal medicine, or crystal healing, particularly if you have a known medical condition or if you are pregnant or nursing. Always refer to your medical care provider for questions about your health.

Jewelry Disclaimer: Because of the handmade nature of the work, very slight overall variations in texture, size, and details may occur. I do my absolute best to assure you that you will receive a very carefully and artfully crafted piece of jewelry.