Unity Hoops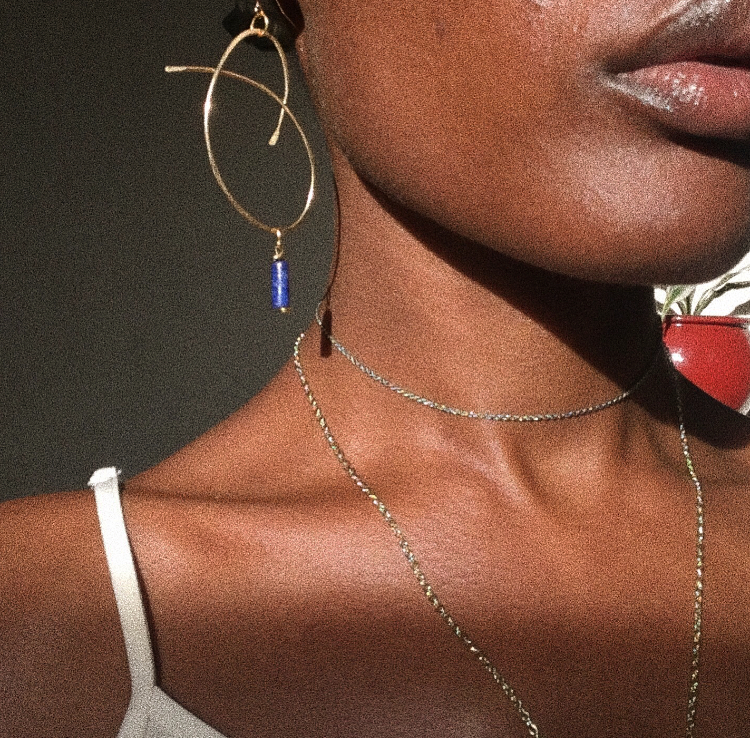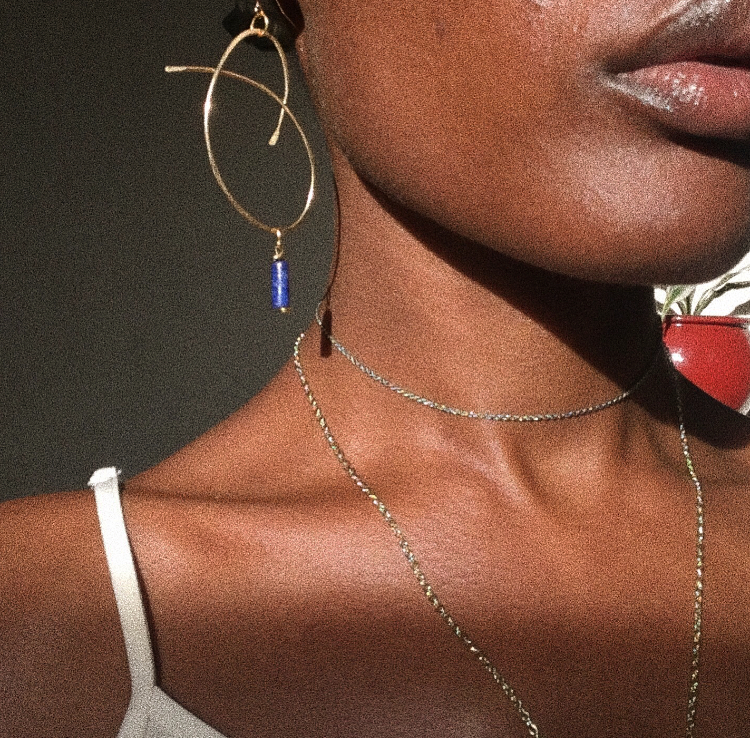 Unity Hoops
Unity Hoops:
Made to order hand-foraged hoops

Raw Brass & Lapis Lazuli

Gold Plated Stainless Steel earwires
~~~
Lapis Lazuli
Lapis radiates potent Blue crystal energy, as it is very soothing and calming. Lapis aids in bringing awareness of the soul and your spiritual purpose.
Lapis Lazuli is very tranquil, and can aid in spiritual renewal. Channel Lapis' soothing vibrations when feeling emotionally distraught—as these stones work to heal and harmonize the emotional body.
Lapis alleviates headaches, and is a third-eye chakra stimulant, as well as deeply resonating with the throat chakra. Lapis encourages self-expression, and deep inner-self knowledge. Lapis is known to cool and soothe areas of inflammation as well.
Blue crystal energy intensifies the growth of intuition, channeling, and psychic abilities. Blue stones are said to be Holy. Lapis helps balance your inner self with your external self, and helps to harmonize the male-female aspects of your personality.
Lapis is very much so a perfect stone to soothe the nervous system. These stones allow for your imagination to be set free.
~~
SHIPPING:
Please allow up to 1-2 weeks for your order to be packaged and shipped with love and care.

Package will be shipped USPS First Class with tracking.
Note From Kalaéja:
Thank you so much for supporting me and my art! Because of you, I am able to continue along this creative journey of mine. I am ever so grateful xx
~~
Jewelry Disclaimer: Because of the handmade nature of the work, very slight overall variations in texture, size, and details may occur. I do my absolute best to assure you that you will receive a very carefully and artfully crafted piece of jewelry.