Banded Agate Talisman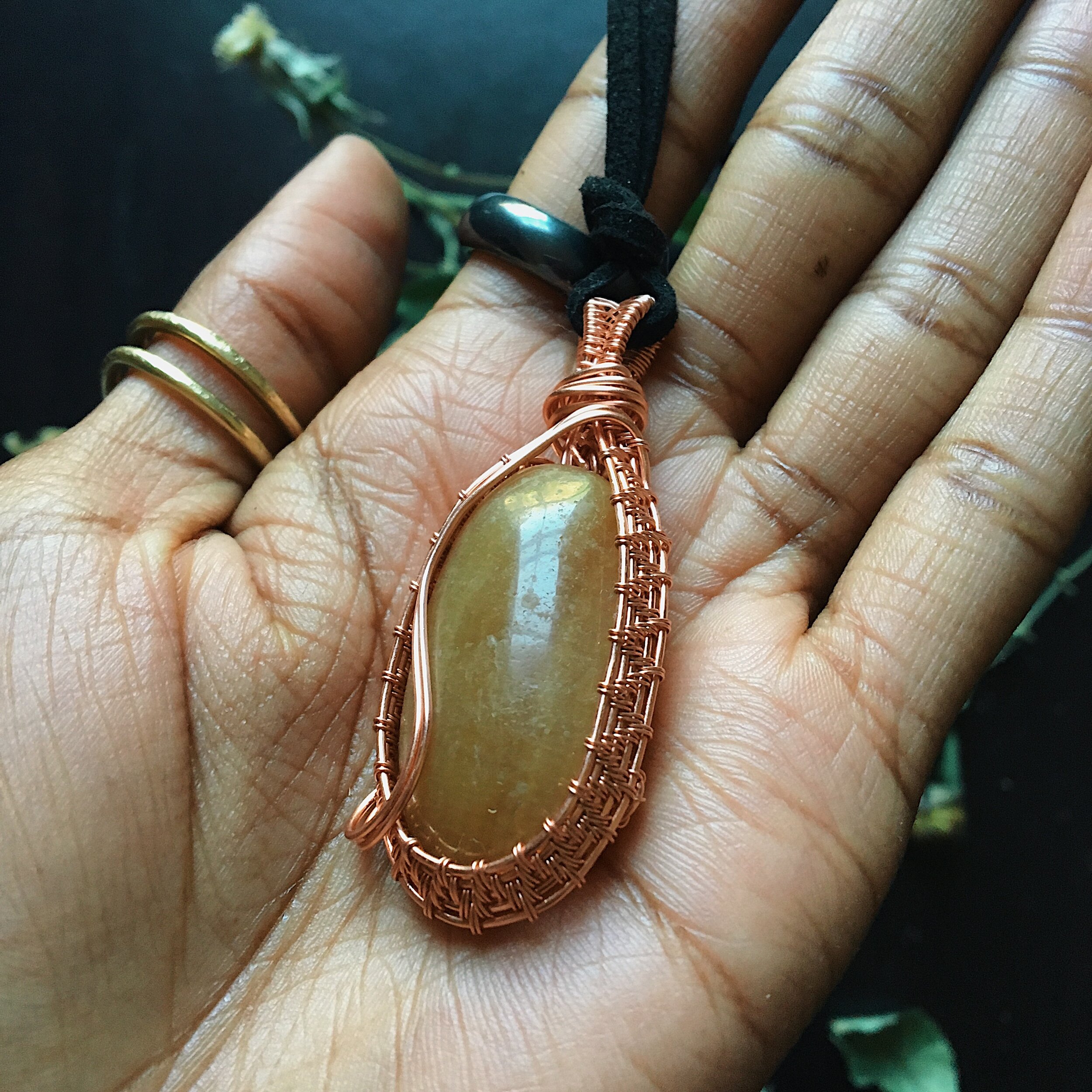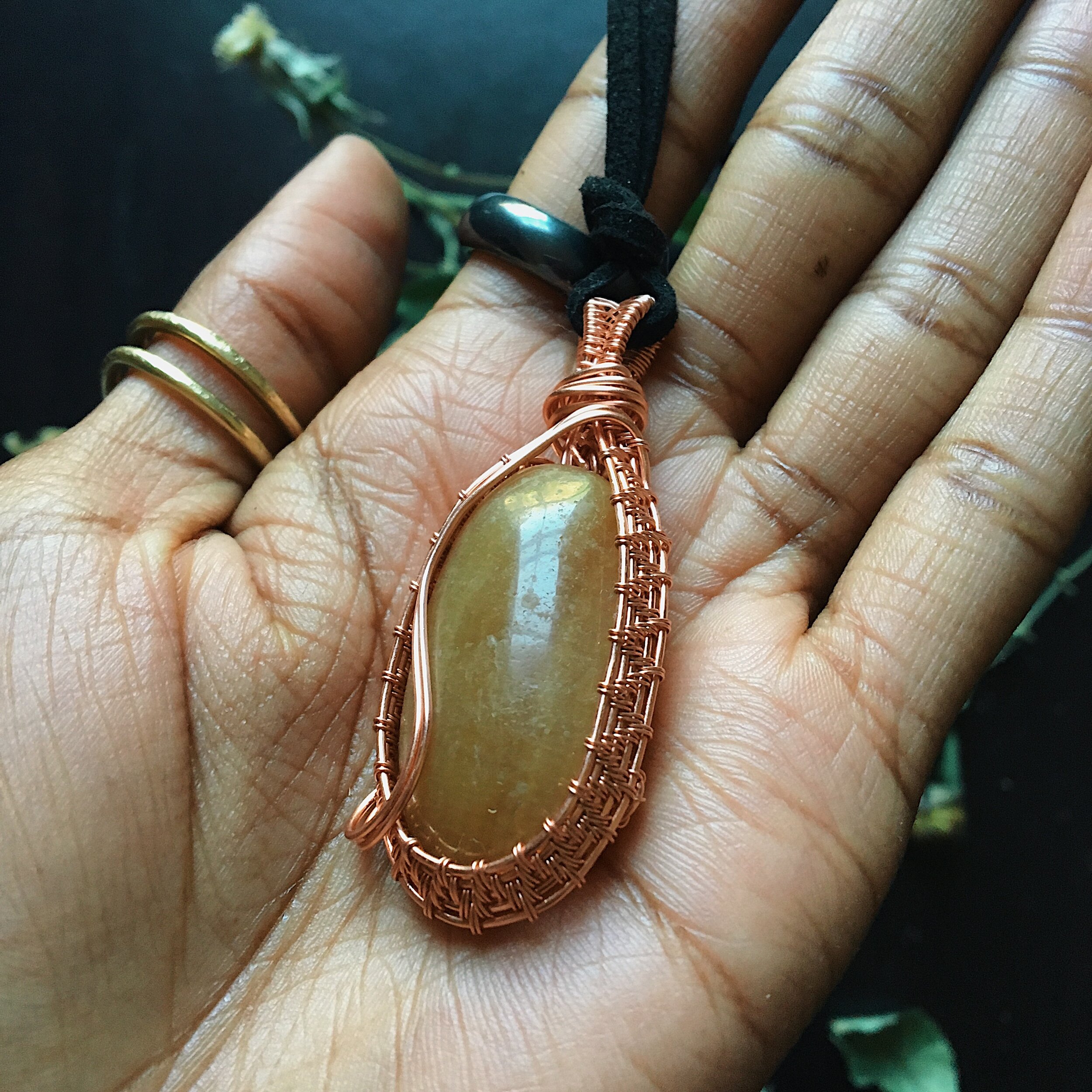 sold out
Banded Agate Talisman
Banded Agate Talisman
One of a kind necklace

Wire wrapped with raw copper wire

Hangs from faux suede cord
~~~
Banded Agate:
There are many different types of Agate, and they take on many different forms of strengths depending on the type and color.
Agate is a grounding stone that balance the body, mind, and spirit. They are very useful for reprogramming cellular memory, and aiding in the analysis of self.
Agate is extremely soothing, and is a slower medicine unlike many other fast working stones—nonetheless Agate is powerful in its own way. These stones harmonize yin & yang energies, for duality is simply an illusion.
Agate teaches not to dwell or withhold destructive patterns, but to reach and find solutions that exist within. They encourage artistic expression, releasing emotional repression, and the exploration of the unknown. Much healing takes place in the unknown.
Agate aids emotional trauma, and overcoming the heart's bitterness.
Agate enhances cellular memory and multidimensional healing. They assist overcoming depression, and are wonderful aura stabilizers—as they work to transform lower energies.
These crystals take you on a journey through their beautiful bands across other streams of consciousness, other realities, or other lives. They are very effective for multi-dimensional soul-work and healing.
SHIPPING:
Please allow up to 1-2 weeks for your order to be packaged and shipped with love and care.

Package will be shipped USPS First Class with tracking.
Note From Kalaéja:
Thank you so much for supporting me and my art! Because of you, I am able to continue along this creative journey of mine. I am ever so grateful xx