Sodalite Necklace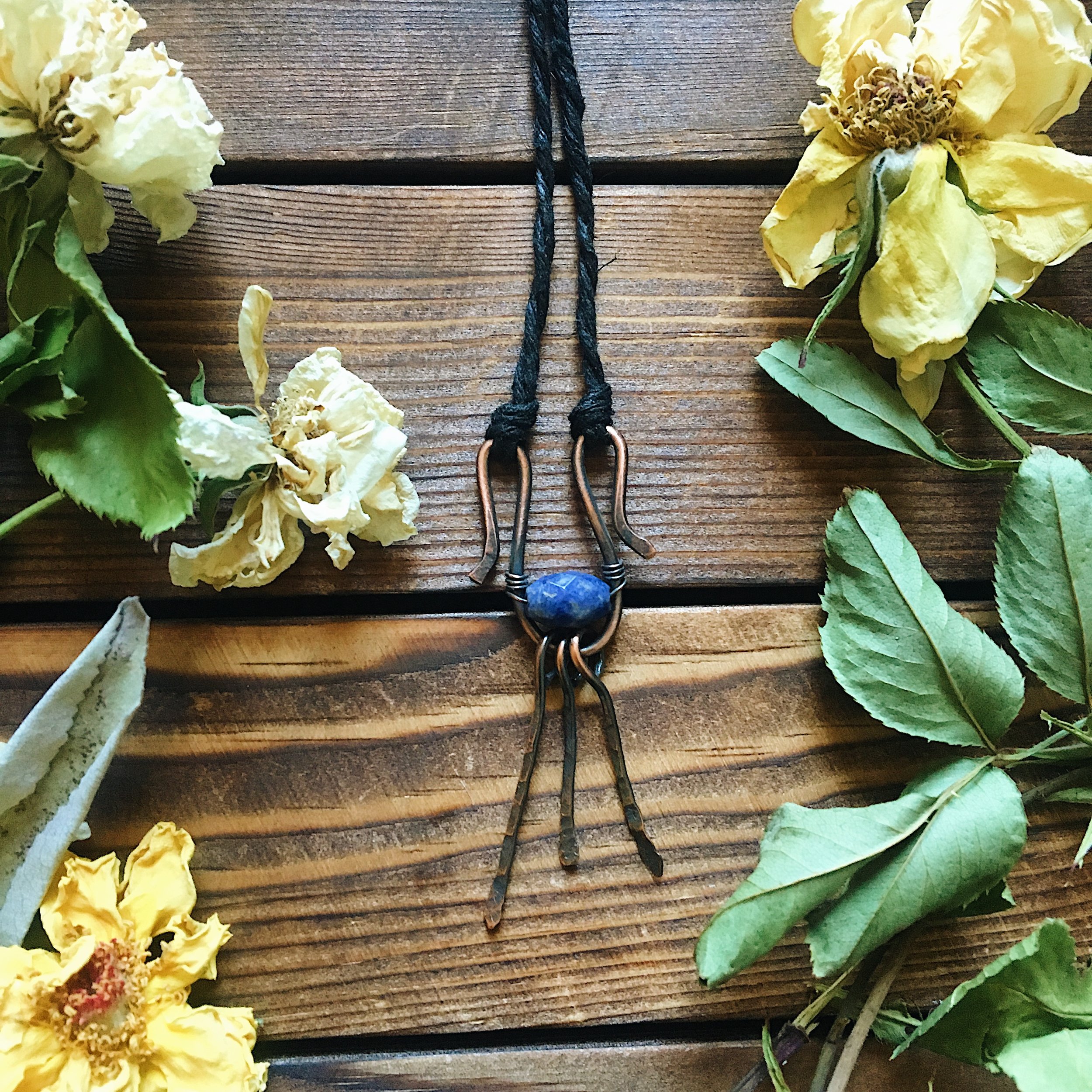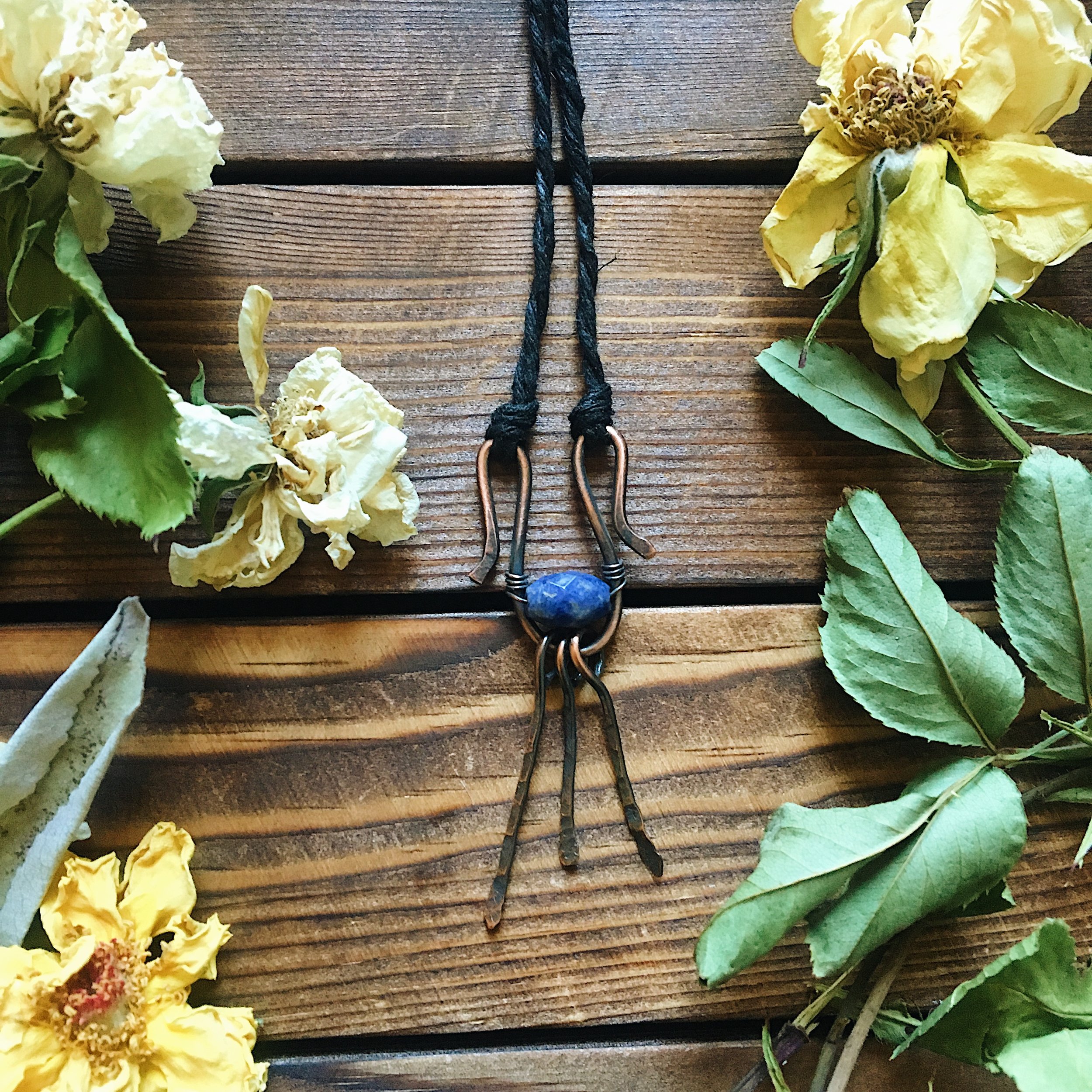 Sodalite Necklace
Sodalite Necklace
One of a kind necklace

Wire wrapped with raw copper wire that has been hand oxidized

Hangs from 22 inch black hemp cord
~~~
Sodalite
The logic stone. Crystal of the steadfast mind.
Sodalite helps keep emotions and thoughts under control, and allows them to be guides rather than letting them rule your life. Sodalite is also a fantastic stone for soothing anxiety and panic attacks.
A clearer of one's vision, Sodalite opens the mind to formulate wisdom. It dispels mental confusion, and brings self into a state of honest evaluation and awareness. Sodalite also aids in maintaining a calm stable energy. It is a great stone for dream recall.
During PMS Sodalite may be used to balance the emotions—as it works to promote an inner understanding.
Sodalite stimulates deep thought, and is the perfect ally for writers and artists.
Sodalite allows for the shadow self to be seen without judgement. It welcomes self-acceptance to radiate one's being, as well as self-trust, and embracing one's truth.
Sodalite can work to relieve symptoms of menopause, and reduces inflammation in the body for issues such as sinus infection, headaches, and muscle strain.
Sodalite resonates with the throat chakra.
~~
SHIPPING:
Please allow up to 1-2 weeks for your order to be packaged and shipped with love and care.

Package will be shipped USPS First Class with tracking.
Note From Kalaéja:
Thank you so much for supporting me and my art! Because of you, I am able to continue along this creative journey of mine. I am ever so grateful xx