Guardian Earrings - Black Onyx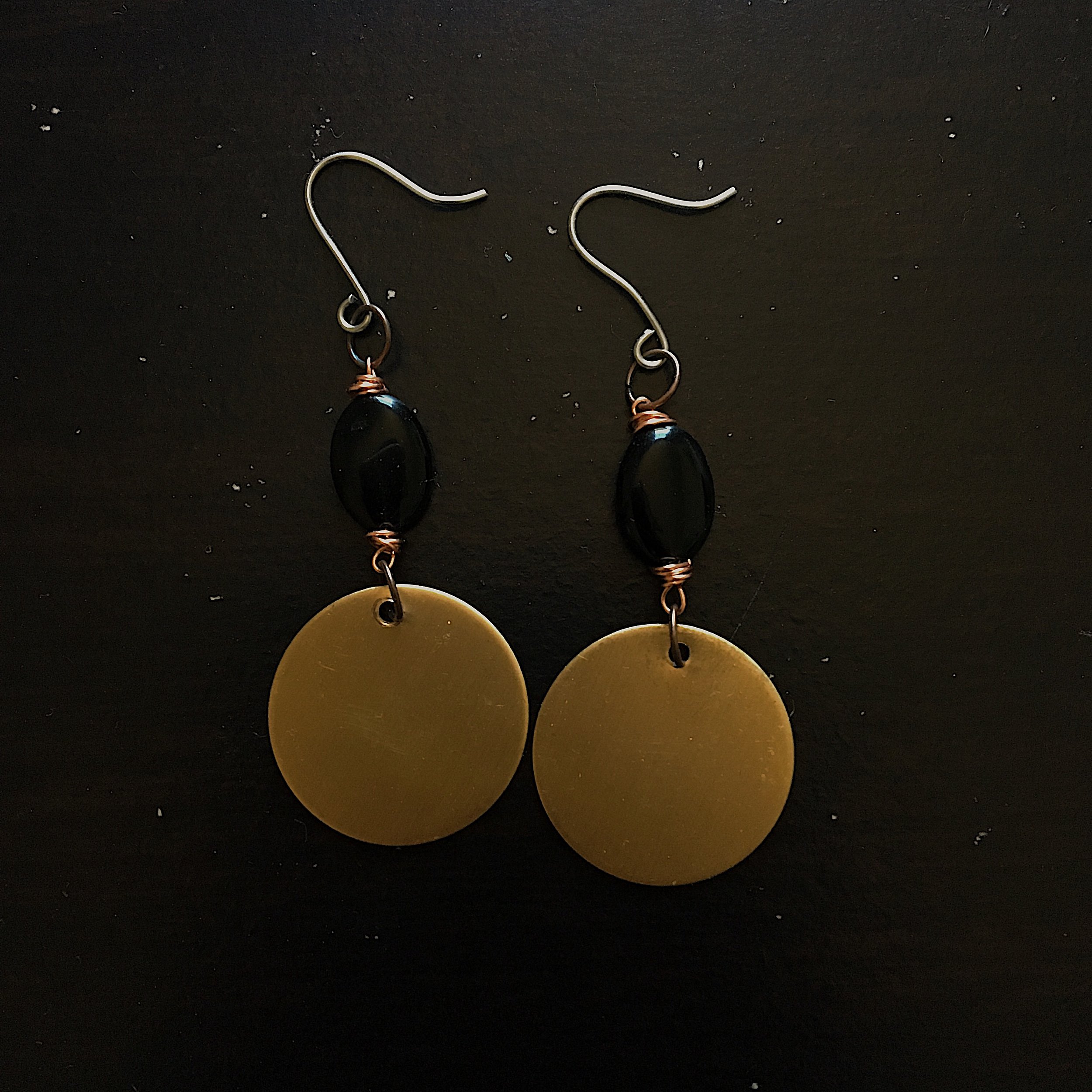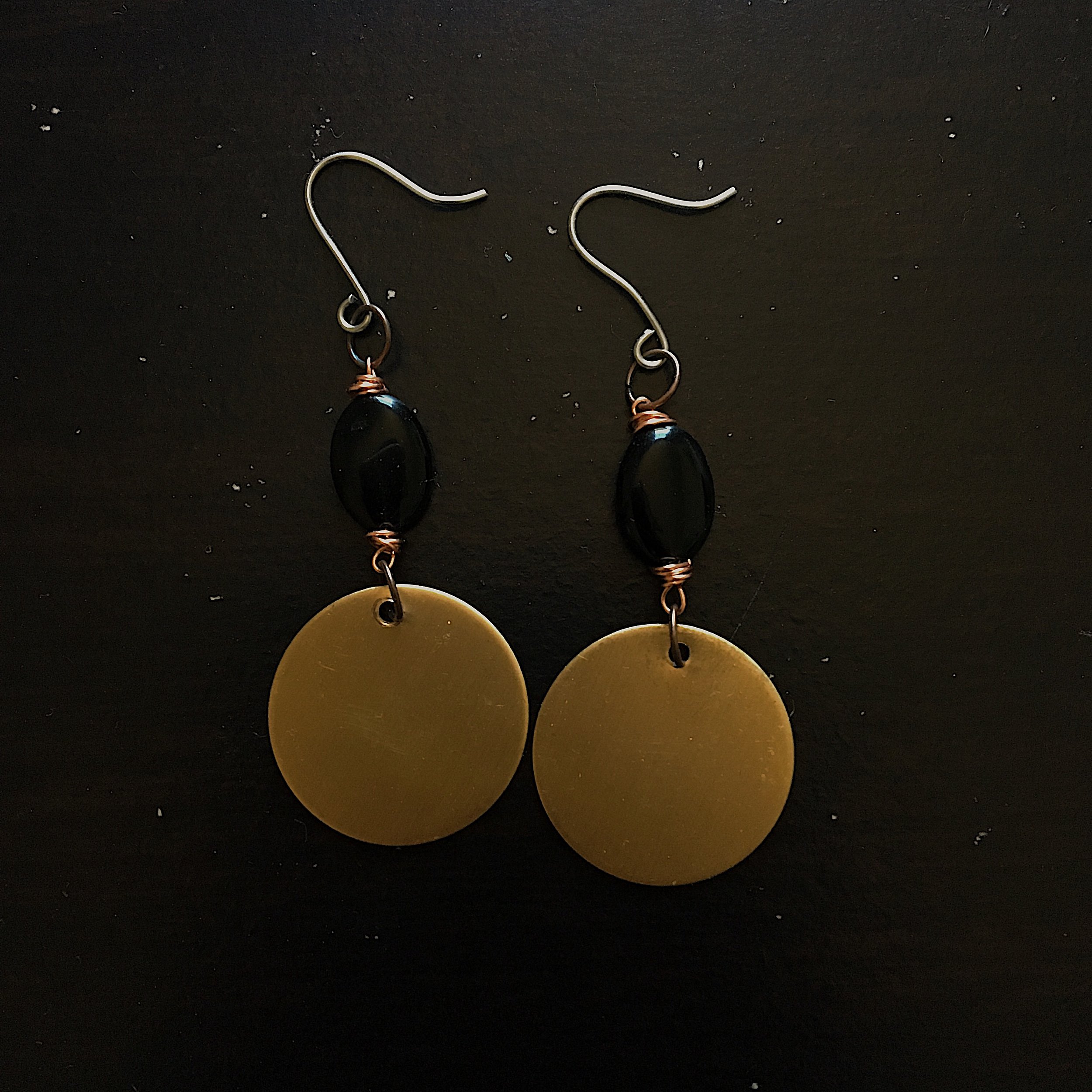 Guardian Earrings - Black Onyx
Coil Earrings:
Beautiful and dangly Black Onyx design.
Made to order earrings.

Made with hammerd and cut Brass.

Hangs from Brass chain.
~~~
Black Onyx: The Stone of Inner Strength
Black Onyx is a silent but powerful protectant. It resonates with Root Chakra healing, as this is a stone of Earth. Black Onyx has a slow Yin energy and takes a while to formulate. Carry Black Onyx during nightly unknown situations (walking home at night, being home alone at night).
Black Onyx aids against harmful/negative energies from all around, and is perfect for those who live in urban cities.
Black Onyx has the ability to help you maximize your personal magnetism. Think about hunting animals/insects that use magnetism to attract their prey—such as Spider. Program Black Onyx to draw what you need towards you, the same way Spider lets her prey come to her.
Onyx also aids us with the ability to tune into all that is taking place around us. Onyx is a stone of inner strength—giving us the courage to harness our strong willpower. Black Onyx guides us on a journey of self-mastery, and pursuing things that we wholeheartedly want to do.
Black Onyx helps me face my fears in both the physical and the astral. I sleep with Black Onyx under my pillow, keep it by my technology as I work, and carry it with me when I leave my house. This stone calms me during stressful periods, and overwhelming times as I tend to get overwhelmed easily.
~~
SHIPPING:
Please allow up to 2-3 weeks for your order to be packaged and shipped with love and care.

Package will be shipped USPS First Class with tracking.
Note From Kalaéja:
Thank you so much for supporting me and my art! Because of you, I am able to continue along this creative journey of mine. I am ever so grateful xx