Angel Kiss Hoops - Morganite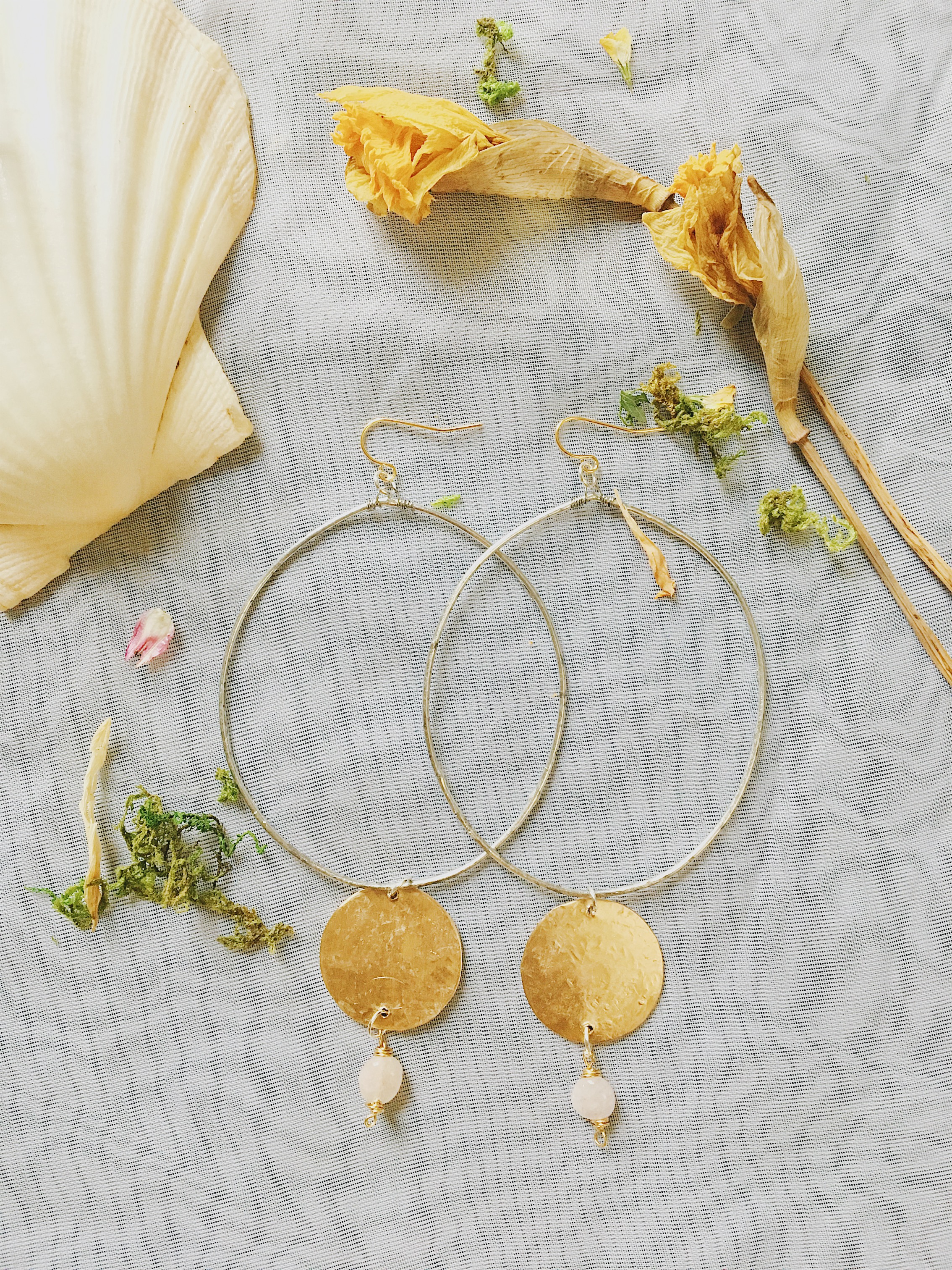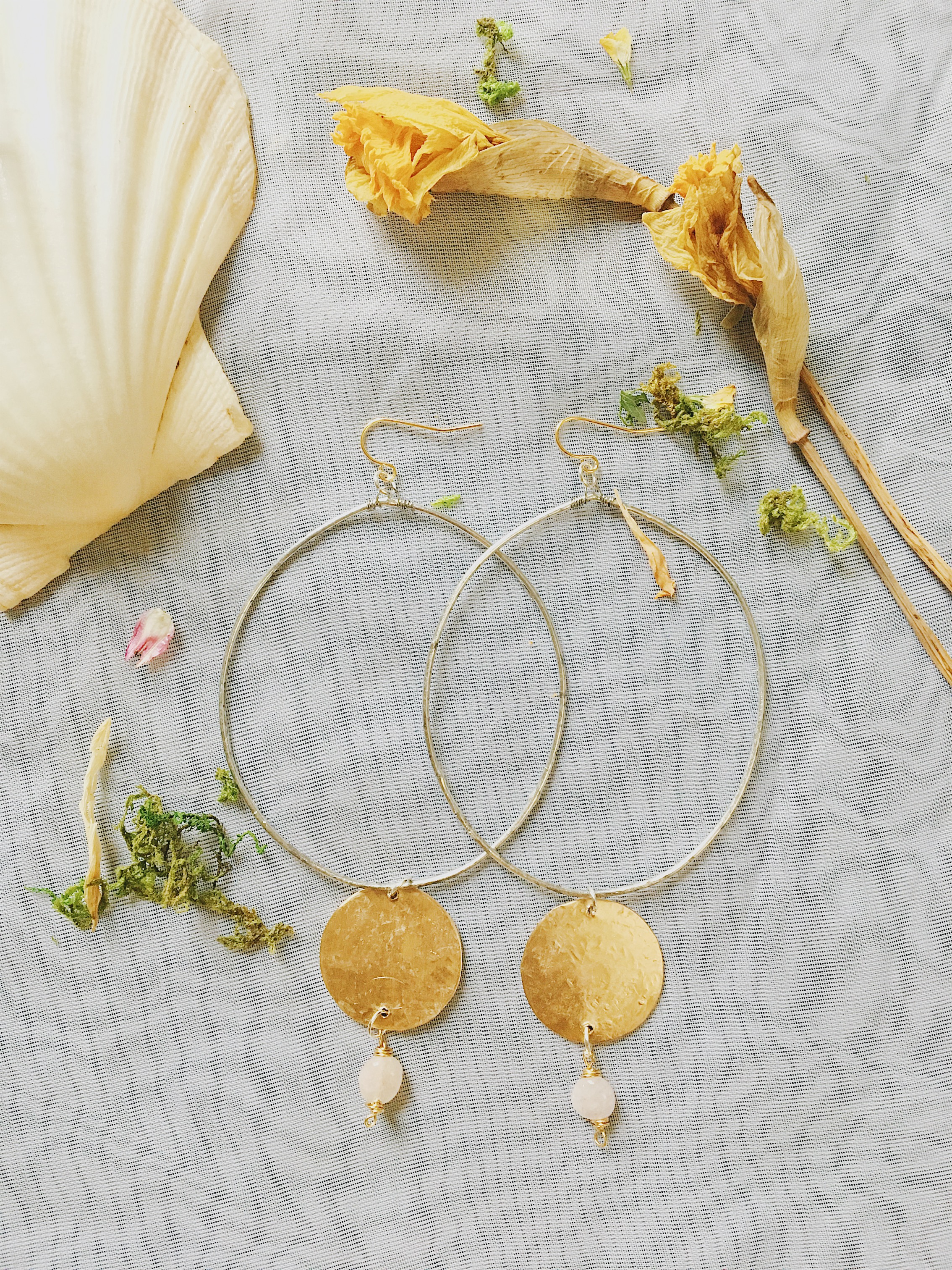 Angel Kiss Hoops - Morganite
The Dizzily Hereafter
Spring 2019 collection
~~
Angel Kiss Hoops:
Beautiful handcrafted earrings soldered with molten metal alloy of copper, silver, and tin, along with handcut and hammered Brass accents, and Morganite stone.

Earwires are gold plated stainless steel—perfect for most sensitive ears.
—————
Morganite
Morganite is a stone that cleanses and activates the Heart Chakra. This stone is a beautiful aid during emotional changes where stability is needed. It benefits the nervous system, chest ailments, and is very calming during stressful life situations.
Morganite attracts love, and opens the heart to unconditional love/healing by helping to dissolve conscious/unconscious resistance to healing. This stone assists in easing the pain of old emotional wounds / forgotten traumas. Morganite nurtures the emotional body as it is a very angelic stone.
Morganite's energy is similar to that of Rose Quartz, but softer and more gentle—yet it is still very powerful healing energy, and is very high in vibration.
~~~~
SHIPPING:
Please allow up to 2-3 weeks for your order to be packaged and shipped with love and care.

Package will be shipped USPS First Class with tracking.
Note From Kalaéja:
Thank you so much for supporting me and my art! Because of you, I am able to continue along this creative journey of mine. I am ever so grateful xx
~~
Jewelry Disclaimer: Because of the handmade nature of the work, very slight overall variations in texture, size, and details may occur. I do my absolute best to assure you that you will receive a very carefully and artfully crafted piece of jewelry.