The Thorn Earrings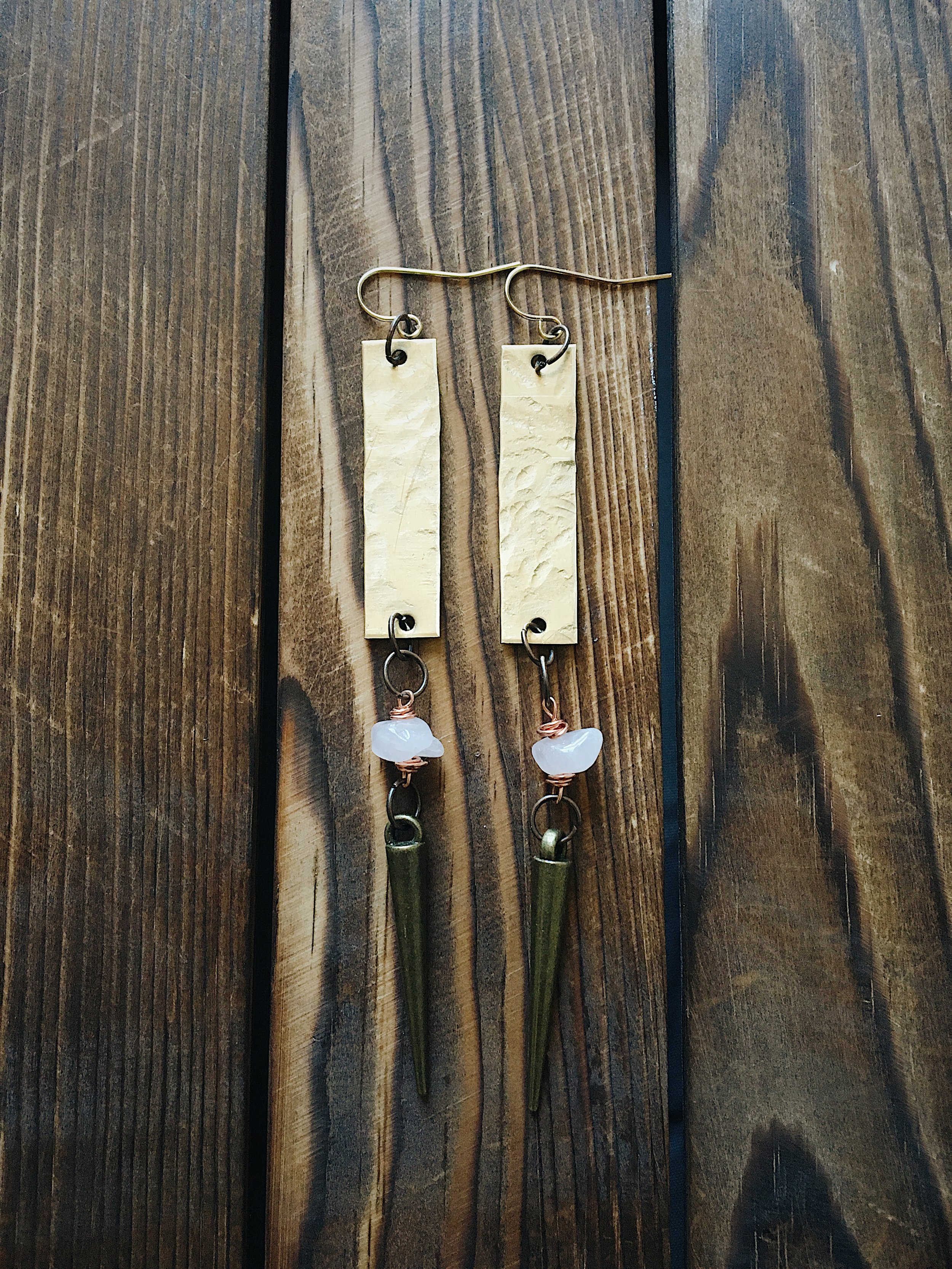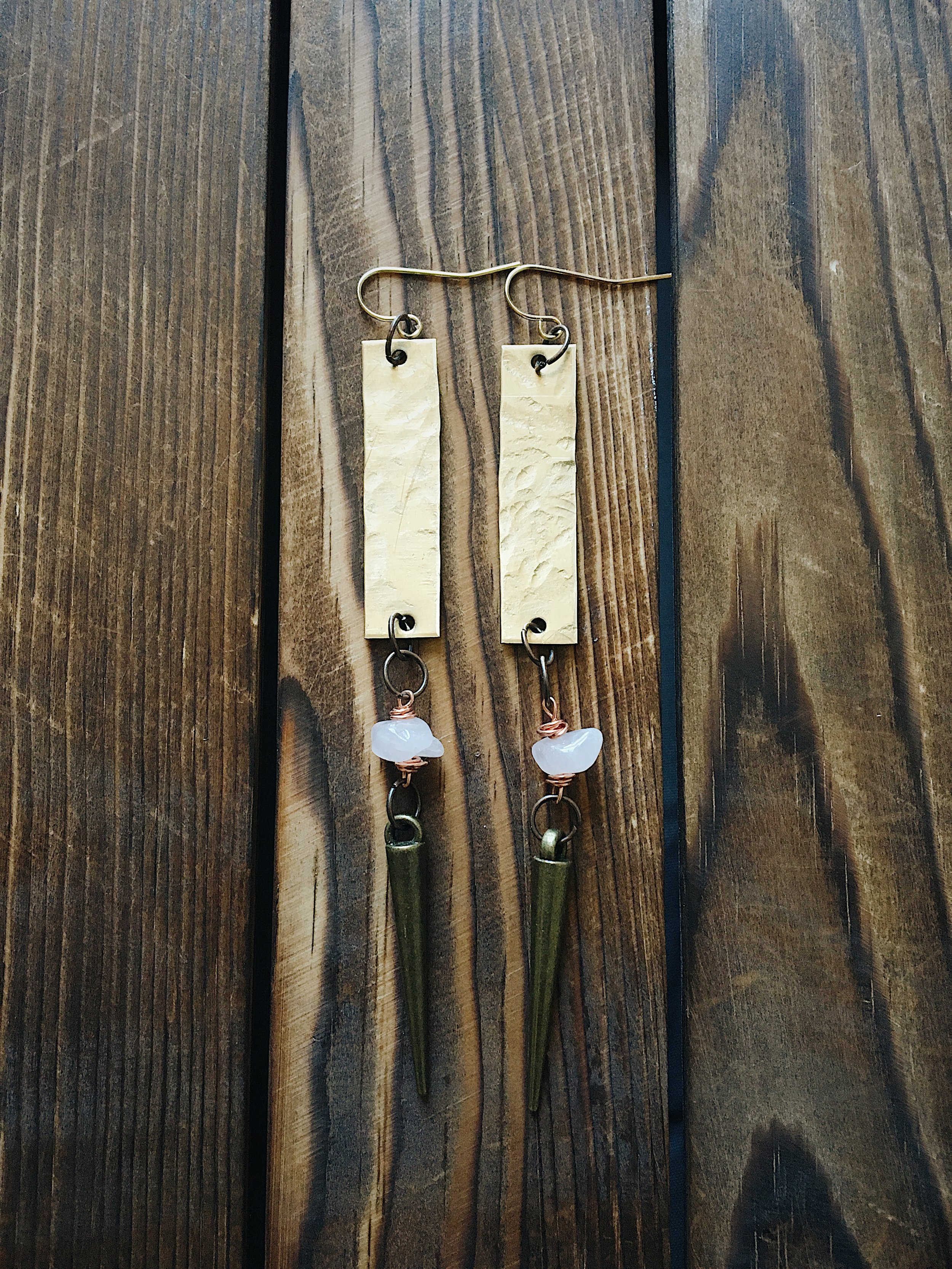 The Thorn Earrings
The Thorn Earrings:
Brass Earrings

Handcrafted, handcut and hammered necklace made with Raw Brass and Rose Quartz

Coated with polish to prolong beautiful shine without tarnish & to protect wearer's skin
~~~
Rose Quartz
Rose Quartz is the stone of unconditional love. It's energy is very feminine, and softly powerful.
One of the most important stones for Heart Chakra work, Rose Quartz opens the heart to all types of love - love of self, love of family, love of friends, romantic love.
Because it is a type of quartz, Rose Quartz does have a high energy, but its vibration is also calming and soothing. The comforting and soothing energy of Rose Quartz can also help heal a fractured heart, as it allows release of pent-up emotions and grief.
Rose Quartz also helps one to release unexpressed feelings about others. These stones also aid in forgiveness and compassion towards others, and towards self.
Rose Quartz is a very stress relieving stone. Sit it on your heart, and ask it to aid in releasing anxiety, stress, and tension from your body. Breathe deeply and slowly, and allow Rose Quartz's medicine to fill your entire body with healing love.
SHIPPING:
Please allow up to 2-3 weeks for your order to be packaged and shipped with love and care.

Package will be shipped USPS First Class with tracking.
Note From Kalaéja:
Thank you so much for supporting me and my art! Because of you, I am able to continue along this creative journey of mine. I am ever so grateful xx
~~
Jewelry Disclaimer: Because of the handmade nature of the work, very slight overall variations in texture, size, and details may occur. I do my absolute best to assure you that you will receive a very carefully and artfully crafted piece of jewelry.