Lagoon Dream Earrings - Azurite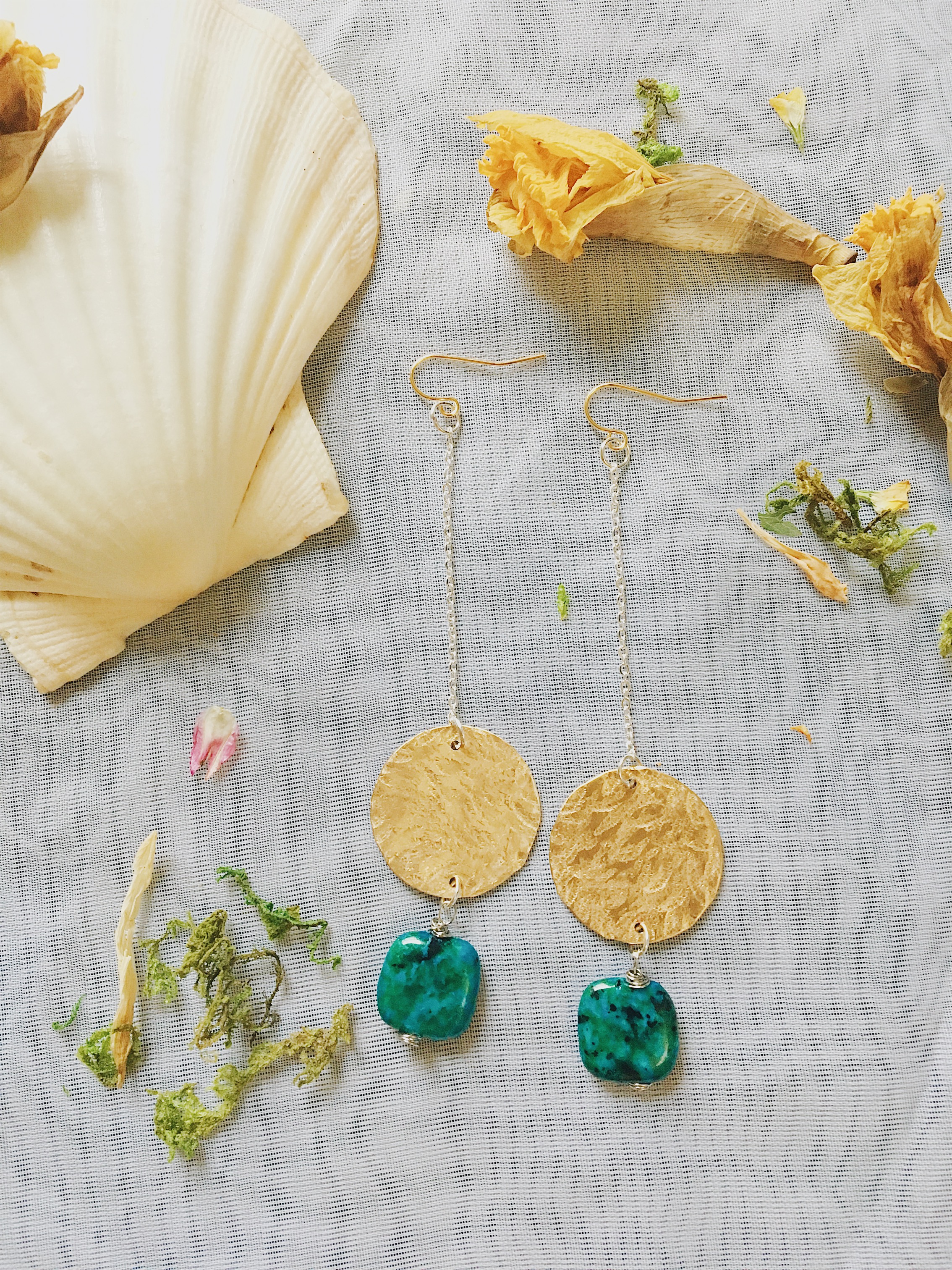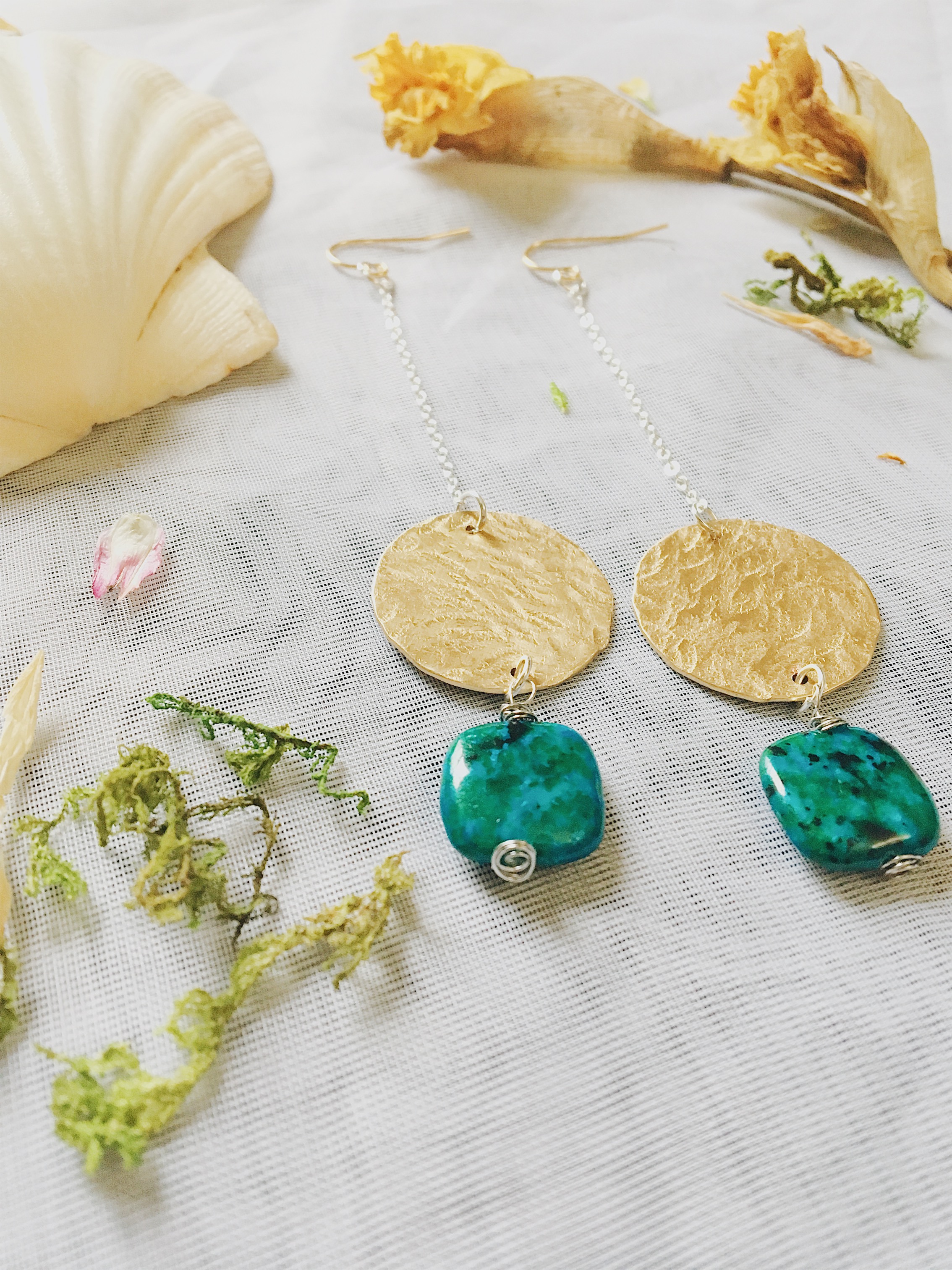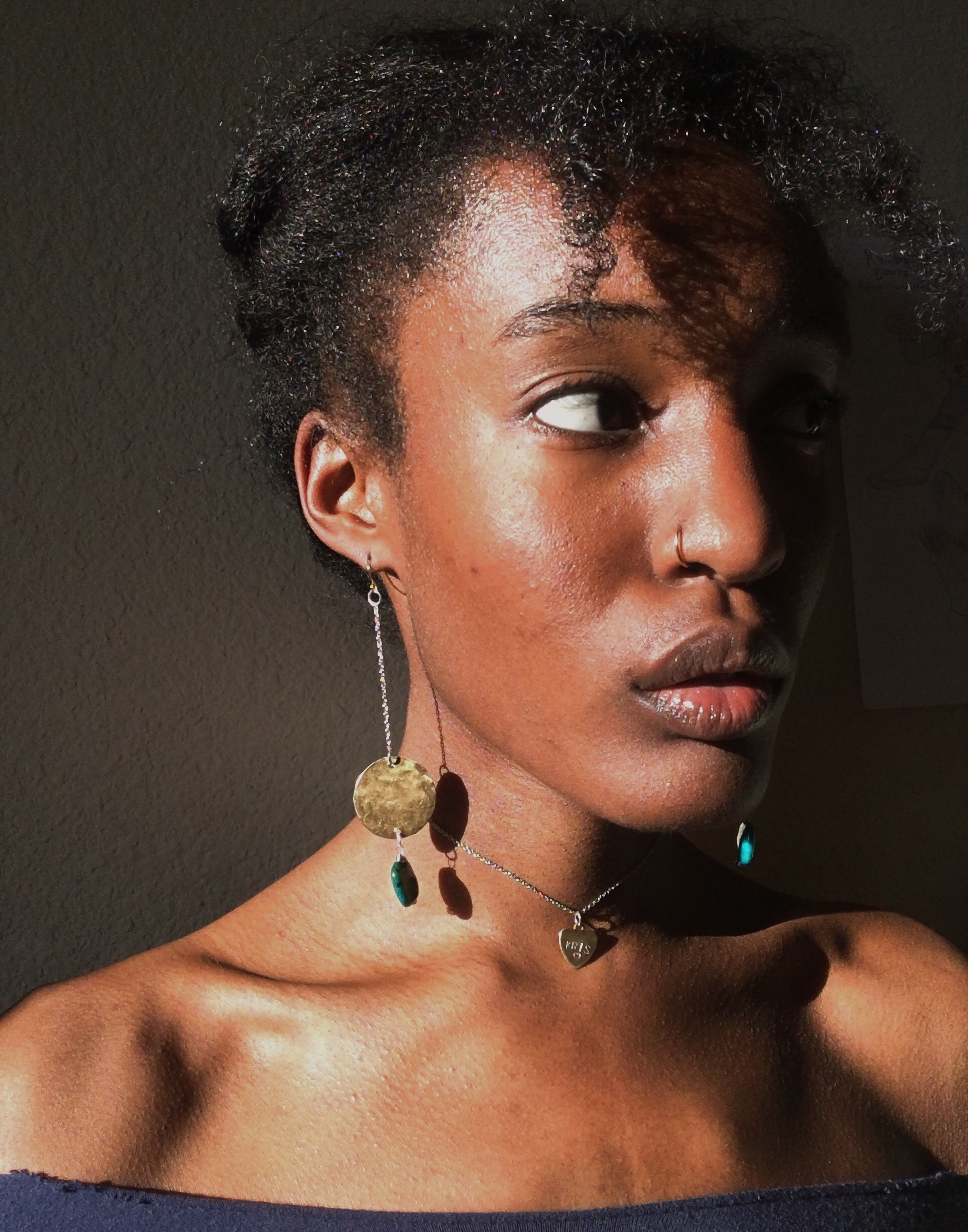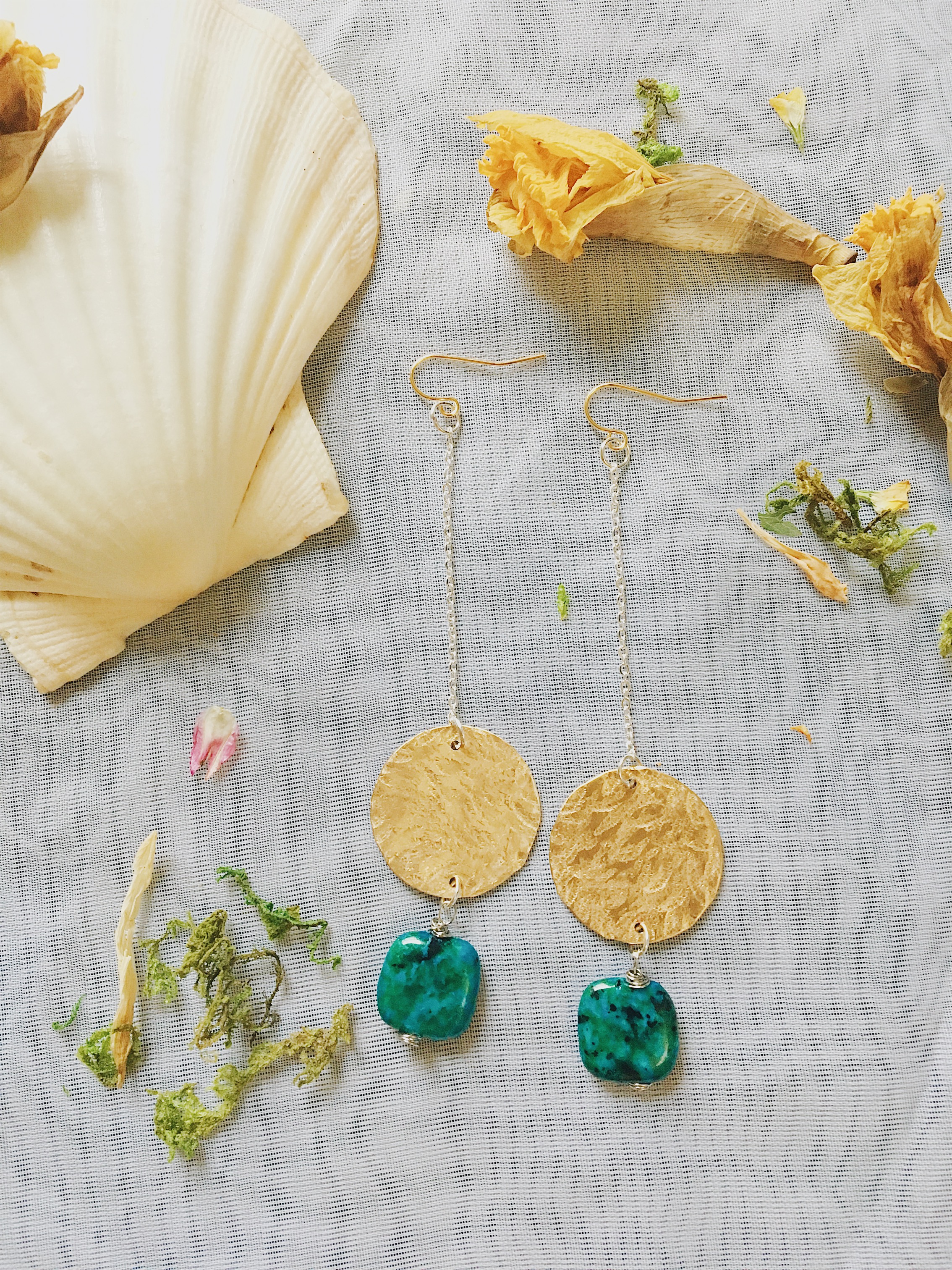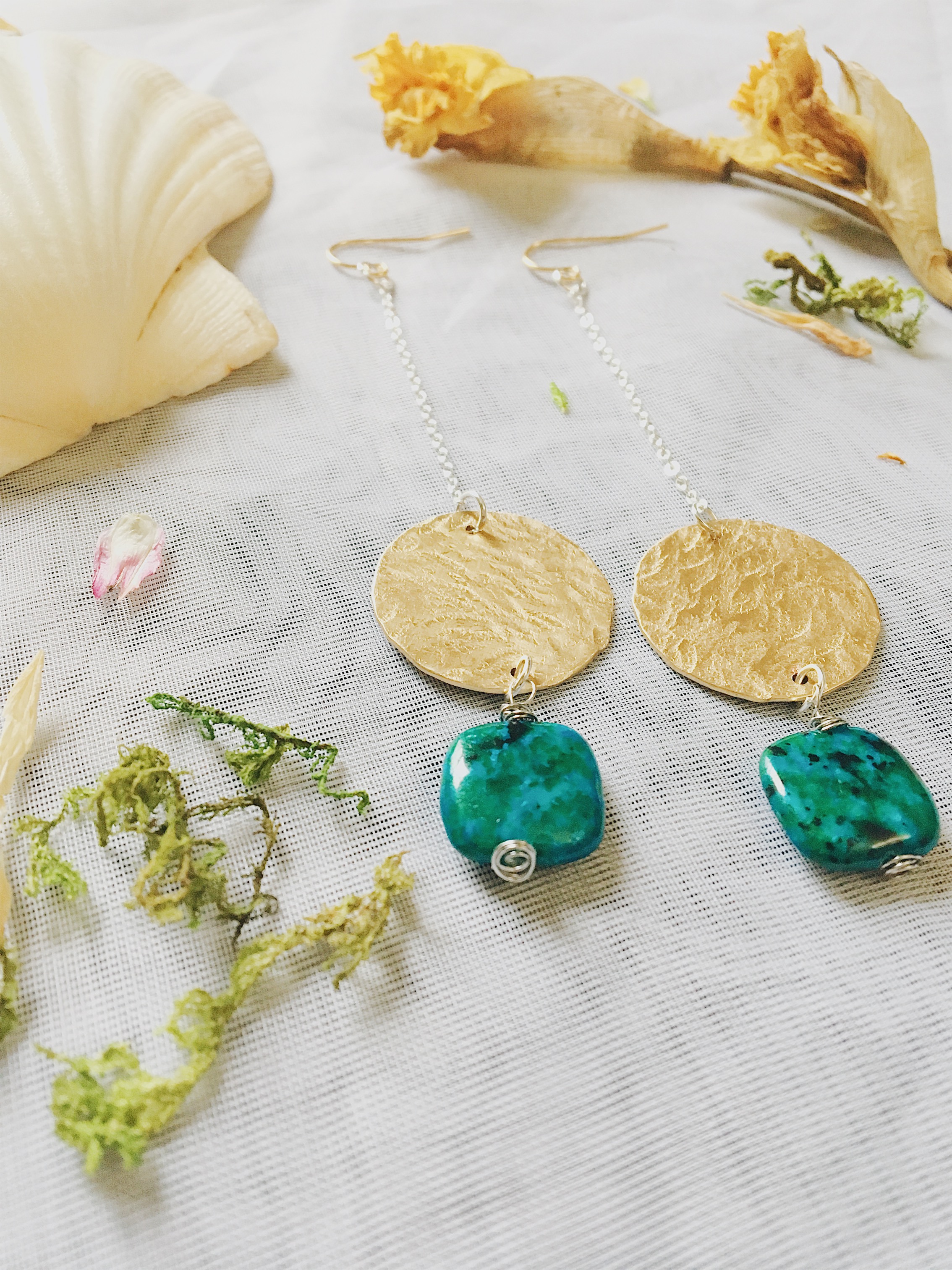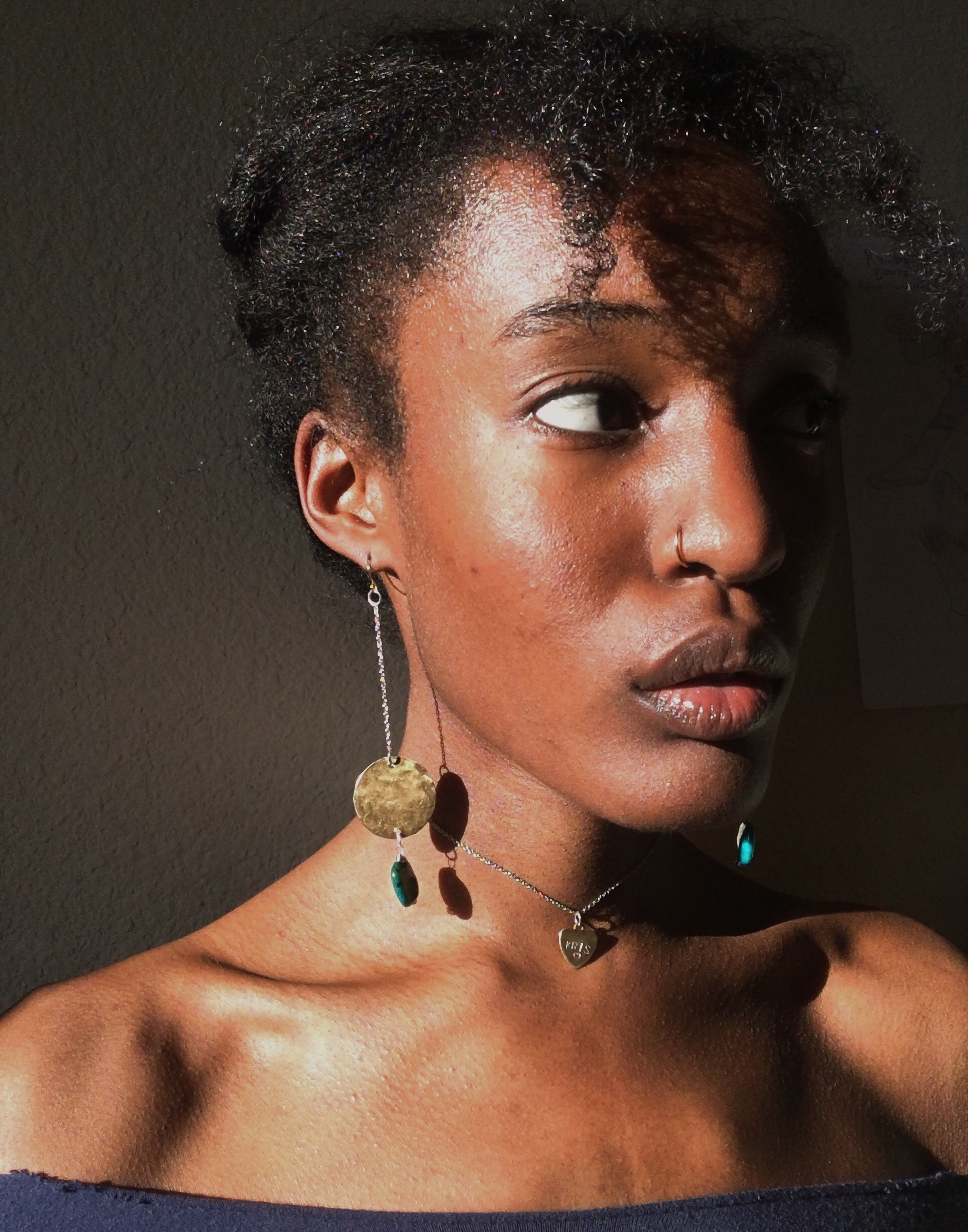 sale
Lagoon Dream Earrings - Azurite
The Dizzily Hereafter
Spring 2019 collection
~~~
Lagoon Dream Earrings:
Made To Order

Handcrafted earrings made with Brass, Silver Chain, and Azurite

Handcut and hammered metal

Earwires are gold plated stainless steel—perfect for most sensitive ears.
—————
Azurite
Azurite is a stone that activates and cleanses the Third Eye chakra—thus resulting in an enhancement of inner wisdom and creativity. This opening and balancing of this chakra allows for spiritual guidance acceptance.
Azurite aids in expanding, empowering, and is a very wise stone. Azurite highly benefits those who need a push in concentration, as it clears the mind of negative thought patterns, which allows spiritual wisdom to pour through, and guides you to a deeper connection with your intuition.
Azurite radiates potent Blue crystal healing energy—which is very calming, healing, soothing, relaxing, and reassuring.
Azurite heals emotional trauma that is present in both past and present lives. This stone works to clear sadness, worry, stress, and grief, allowing your emotions to be clear and light and free. Azurite encourages breakthroughs, and is an initiator of transformation and transcendence. This stone expands the mind into new territory that allow for you to view life through new perspectives.
~~~~
SHIPPING:
Please allow up to 2-3 weeks for your order to be packaged and shipped with love and care.

Package will be shipped USPS First Class with tracking.
Note From Kalaéja:
Thank you so much for supporting me and my art! Because of you, I am able to continue along this creative journey of mine. I am ever so grateful xx
~~
Jewelry Disclaimer: Because of the handmade nature of the work, very slight overall variations in texture, size, and details may occur. I do my absolute best to assure you that you will receive a very carefully and artfully crafted piece of jewelry.